The Troy Savings Bank Music Hall presents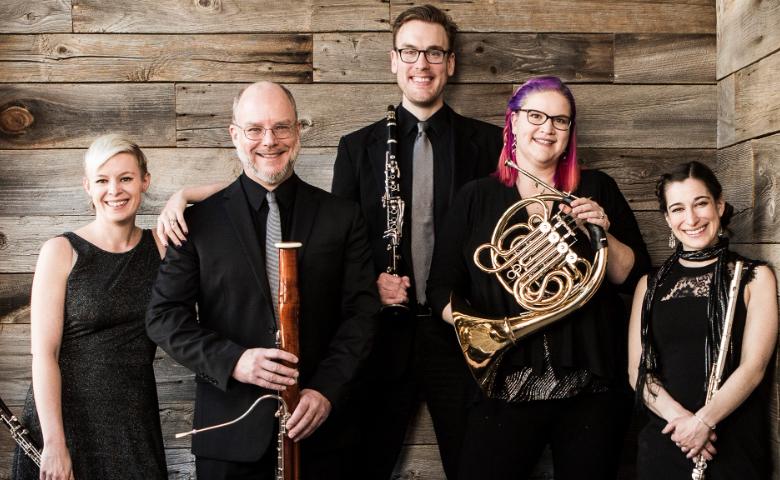 Quintocracy Presents: The Music of Women Composers
Part 4: Music by Women Composers for Woodwind Quintet
Welcome to our 4th women composer's concert streamed from Troy Savings Bank Music Hall. We will feature music by Hoover, Chaminade, Higdon, and Flutronix for flute, oboe, clarinet, bassoon, and horn. A portion of the proceeds will go to supporting Troy Savings Bank Music Hall!
Melanie Chirignan, Flute
William SaffordBassoon, Contrabassoon
Kelly Lockwood, Oboe
Mike Dee, Clarinet
Katy Svatek, Horn
Program:
Cecile Chaminade-Rigadoun and Novelette for flute, oboe, and bassoon
Flutronix-Have and Hold- for solo flute with electronics
Katherine Hoover-Homage to Bartok (for woodwind quintet)
I. Allegro agitato
II. Arioso
III. Vivace
Rain Worthington-Afternoon Reflections solo for Bassoon alone
Libby Larsen Dancing Solo for Clarinet alone
"In ten slow circles"
"Eight to the bar"
Jennifer Higdon- Autumn Music (for woodwind quintet)