The Troy Savings Bank Music Hall and WEXT present
Jocelyn & Chris
Drive-in Concert Series
Tickets: $50 per car - Bonus! After the performance, please stay for a screening of the 2019 movie Yesterday.
Siblings Jocelyn & Chris along with their band will headline this event. With vocal comparisons to Janis Joplin and Grace Slick and guitar work likened to Jimi Hendrix and David Gilmour, Jocelyn & Chris have placed 3 consecutive singles in the Billboard Triple A Top 40, brought two records to #1 on the Jambands Top 30, and recently appeared on NBC's Today Show. The siblings, both graduates of Harvard University, have balanced college with performances coast to coast and recordings featuring special guests G. Love, Gov't Mule's Danny Louis, and Cory Wong of Vulfpeck. They've been featured at Sundance, Summerfest, SXSW, and Mountain Jam Music Festival, to name just a few, and garnered coverage from Baeble, Huffington Post, NowThis, Paste Magazine, People, Jam in the Van, Hollywood Reporter, and numerous others.
After the performance, patrons are invited to stay for a screening of the 2019 movie Yesterday. Starring Himesh Patel, with appearances by Kate McKinnon and Ed Sheeran. It follows the life of a a struggling musician who realizes he's the only person on Earth who can remember The Beatles after waking up in an alternate timeline where they never existed.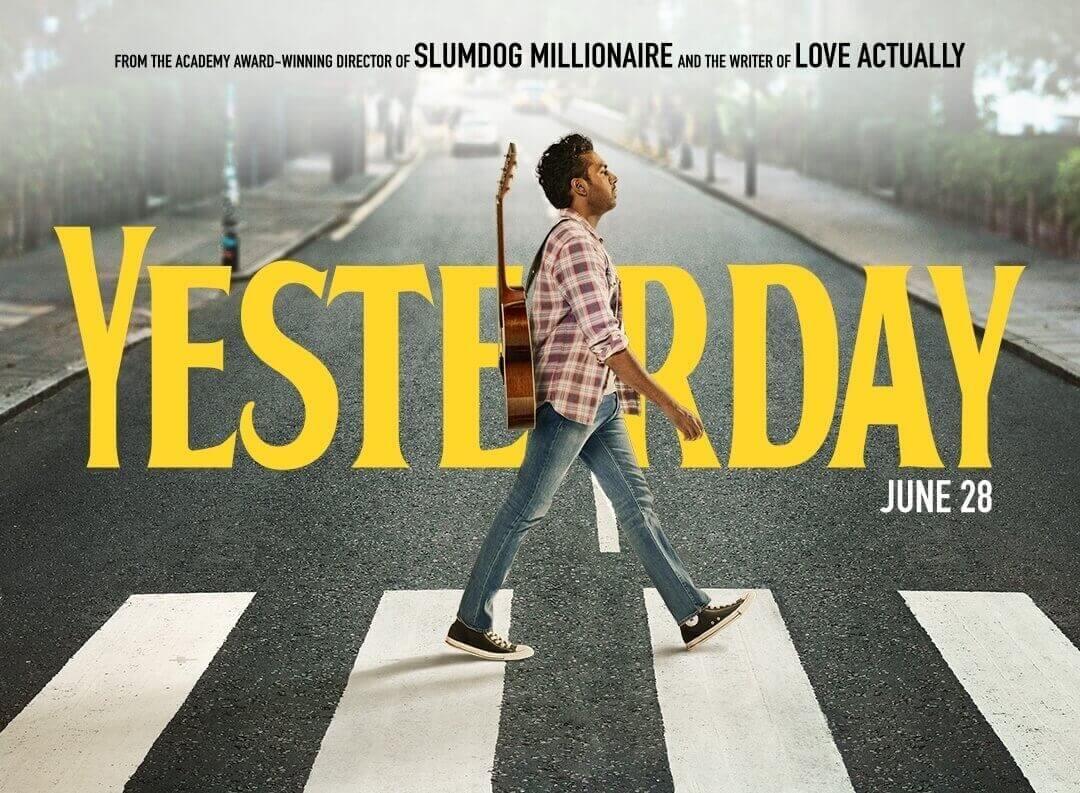 Yesterday Trailer: https://www.youtube.com/watch?v=Ry9honCV3qc
The Hall is presenting this performance at the Jericho Drive-In, located at 21 Jericho Rd. in Glenmont, NY. Due to Covid-19, social distancing will be strictly enforced for this performance. This means, as of today, patrons attending must stay in their cars. They may open their windows to listen live, and they will also have the option of tuning in to stream it on their car stereo systems. If attendees need to exit their vehicles for any reason, they must wear a mask. A list of the official rules for attending may be found online at www.jerichodrive-in.com.
Tickets are available to Music Hall Members on Wednesday, June 10, 2020, by online purchase. Anyone can become a member and get early access. Tickets are available to the general public this Thursday, June 11, online at 10 AM. Due to current circumstances, The Troy Savings Bank Music Hall Box Office is not open to the public. If you have any questions, please call the Box Office at 518-273-0038 between 10 and 2 on Thursday. If you are unable to speak to a member of the Box Office staff directly, please leave a message. A member of our Box Office staff will get back to you as soon as they can.