Education
Student Performances & Workshops
Educational Performance Series
The Music Hall values the support of students and educators in our community by providing performing arts learning opportunities. Our exclusive educational performances feature local artists, international artists, and various performing arts organizations who, in collaboration with the Music Hall, work to provide artistic enrichment to teach and inspire a lifelong appreciation for the arts. By providing varied educational programming to the Capital Region, we strive to inspire meaningful learning, interactive exploration of the arts, and memorable experiences for students of all ages.
---
2022 - 2023 Season
Student Programming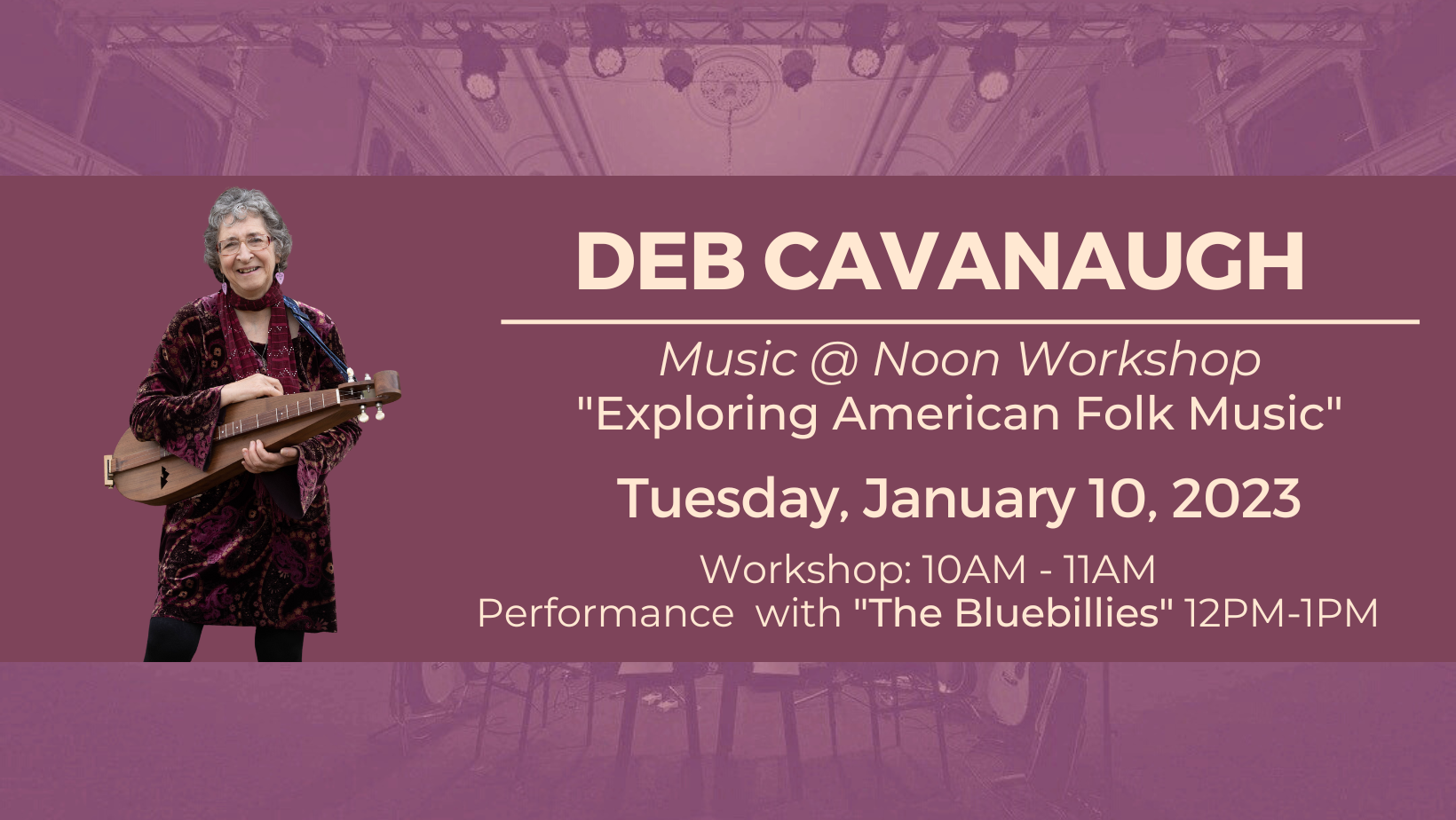 Join us for a unique Music@Noon performance for students in grades K-5. A select group of students [see workshop request form below] will have the opportunity to participate in a workshop with Deb Cavanaugh pre-show, exploring and performing American Folk Music. All students are welcome to enjoy the special performance from the Bluebillies at noon.
Workshop: "Exploring American Folk Music":
Have you ever heard a mountain dulcimer? Have you seen a crankie or a limberjack? Join us as Miss Deb introduces traditional American instruments from the Southern Appalachian Mountains. Students will sing along, dance, move and perform traditional American folk songs such as "I've Been Working on The Railroad," "The Erie Canal Froggie Went A'Courtin'" and other favorites.
Artist Bio:
Singer-songwriter, multi-instrumentalist and roots singer Deb Cavanaugh lives in the foothills of the Taconic Mountains, in upstate New York. She currently plays shows with Dandelion Wine, a collection of musicians that changes from show to show depending on the venue. Dandelion Wine can be a duo or a full band. She has played such notable venues as Caffe Lena, where she has had three CD release concerts. Don't forget to check out her podcast and memoirs-based blog about those early adventures traveling around the US via thumb, VW bus and growing into the performer she is today.
NOTE: Space is limited to 40 students. The workshop will be tailored to the students in the group. Acceptance into the workshop is on a first come, first serve basis.
Tuesday January 10, 2023 [workshop: 10AM, performance with
the Bluebillies
: 12PM]
Length: workshop: 60 minutes, performance: 60 minutes
Target Age: K - 5
Ticket: FREE FOR ALL
---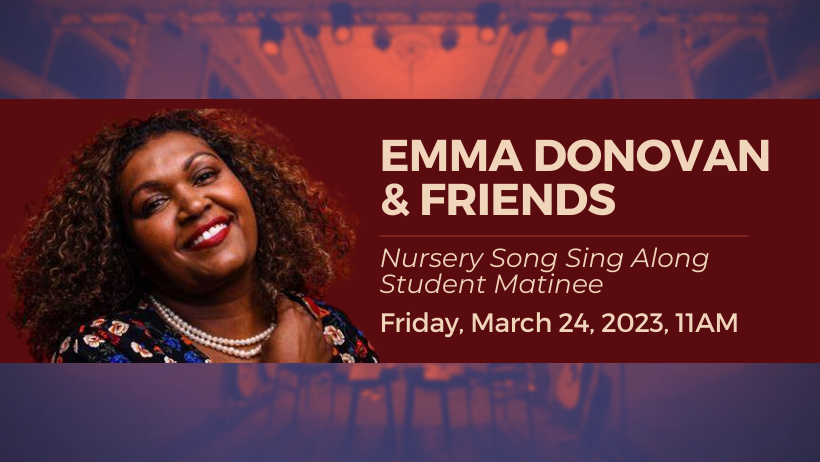 Join in the music making as Emma and her friends embark on a musical journey. This show features nursery songs and stories in Emma's Native language. Her original tunes share the stories of her culture and upbringing.
Emma Donovan is an acclaimed Indigenous Australian singer and songwriter best known for her work with soul bands, The Putbacks and The Black Arm Band project. She has also toured and recorded with Archie Roach and Ruby Hunter, Spinifex Gum, Christine Anu, Yothu Yindi, Jimmy Little and Paul Kelly among others. On her mother's side, Emma is part of the famed Donovan family of singers of the Gumbaynggirr people, of what is now known as Northern New South Wales. On her Father's side, Emma is of the Yamatji people, of what is now known as Western Australia.
Friday, March 24, 2023, 11AM
Length: 60 minutes [45 minutes w/ 15 minute artist Q & A]
Target Age: Pre-K - Grade 2 [Ages 3-7]
Ticket: $6 per student, free teachers/chaperone
This engagement of Emma Donovan & The Putbacks is made possible in part through the Performing Arts Global Exchange program of Mid Atlantic Arts with support from the National Endowment for the Arts with assistance from the Australian Government through the Australia Council, its arts funding and advisory body, and the Embassy of Australia in Washington, D.C.