Executive Director
Jon Elbaum
Associate Director
Stacey Bridge
Director of Patron Relations
Brittany Meegan
Director of Education & Outreach
Jessica Bowen
2021-2022 Arts in Education Teaching Artists
Connor Armbruster
Katrina Hastings
Jordan Taylor Hill
Emily Lamb
Zorkie & Felix Nelson (Heard Ensemble)
Nikki Rogers
Jonny & Annie Rosen
Quintocracy Wind Quintet
Marketing Manager
Ryan Murray
Event Manager
Sean Murphy
Audience Development Specialist
Alyssa Vosganian
Fundraising Coordinator
Kevin McDermott
Assistant Box Office Manager
Stacey Neveu
Box Office Representatives
Melissa Colasessano
Shelley Cooke
Adam Glogowski
Renee Roy
Ariel Weiss
House Managers
Sarah Meemken
Maegan Frantz
Technical Director
Mike Seddon
Operations Director
John Nolan
Production Staff
Tom Adinolfi
Lee Ashburn
Amanda Charlebois
Brian Darby
Michael Swinton
Brendan Tenan
Sam Torres
Event Staff
Laura Desposito
Kayleigh Dreste
Cheryl Malloy
Dan Peczka
John Plante
Kevin Thomas




---
Board of Directors
The Troy Savings Bank Music Hall is led by a dedicated volunteer Board of Directors who lend their expertise, experience, and business acumen to ensure the Music Hall will fulfill its mission for many years to come.
President
Scott Sauer
Vice President
Dori McDannold
Treasurer
Martha Nielsen
Secretary
Paul Fahey
Duncan Barrett
Alan J. Goldberg
Barbara Higbee* in memoriam
Michelle Hogan
Lynne Mahoney
Kelly McNamee
Karl Moschner
Micheileen Treadwell
Representative of the Troy Savings Bank Music Hall Foundation
Leslie Cheu
---


In Memoriam
The Music Hall honors the life, work, and contributions of Barbara Jones Higbee, one of our founding board members.
We will miss her dearly.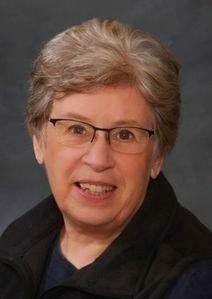 Employment & Internships
Thank you for your interest in employment at the Troy Savings Bank Music Hall!
CALL FOR TEACHING ARTISTS -
The Music Hall is seeking performing and/or visual arts Teaching Artists for various opportunities within the Troy Savings Bank Music Hall Arts-in-Education program. Depending on the applicant's availability and specialty area, a variety of teaching schedules could be possible. The positions we are seeking to fill are:
Small Group and/or Classroom workshop teaching artists during weekdays. These are groups between five and twenty-five students – participating at our partner schools throughout the Capital Region. These classes have an emphasis on exposing students to various elements of the arts and fostering a lifelong appreciation for the arts.
Teaching Specialties, we are seeking include:
~ Performing Arts Specialists: including but not limited to music (instrumental or vocal performance), dance (any genre), spoken word/ poetry, and/ or media arts/ production.
~Visual Arts Specialists: including but not limited to traditional arts (painting, drawing, street art, etc.), digital arts (photography, digital drawing, etc.), and/or jewelry-making & handcrafts.
Please see the contracted description for more information.
Music Hall Call for Teaching Artists '22-'23 Season

If you are interested in applying, please send your resume or CV to education@troymusichall.org.
Part Time Box Office Representatives
The Troy Savings Bank Music Hall seeks arts-loving and customer service oriented individuals to join our Box Office. The Box Office Representative serves as front line customer service between patrons, donors, key stakeholders and the Troy Savings Bank Music Hall.
Part Time Box Office Representative 2022.pdf
Resumes and/or cover letters may be sent to Brittany Meegan, Director of Patron Relations at brittany@troymusichall.org.
---
For additional current openings, please visit: https://troysavingsbankmusichall.easyapply.co