The Troy Savings Bank Music Hall presents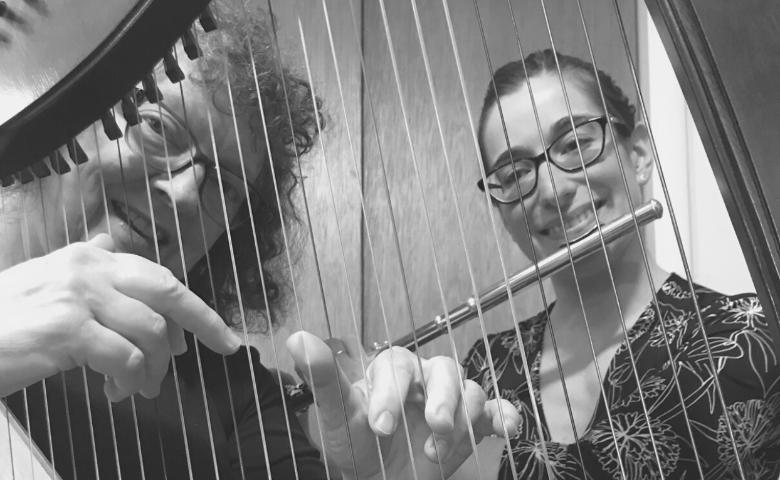 Following the Celtic Saints, Pan-Celtic Music
We welcome back our Free Music@Noon concert series with our first live-streamed performance!
Free event! YouTube link: https://youtu.be/t_a_sgLOiv0
Although most people have heard of St. Patrick, many do not know that each of the six Celtic League nations has its own Patron Saint, four of whom have their feast days near today's date. The Celtic League was founded in 1961 to promote Celtic identity, language and culture. Its nations include the Isle of Man, Wales, Cornwall, Ireland, Brittany, and Scotland.
Here are the six Patron Saints and their feast days:
• Wales: St. David = March 1st
• Cornwall: St. Piran = March 5th
• Ireland: St. Patrick = March 17th
• Isle of Man: St. Maughold = April 27th
• Brittany: St. Anne = July 26th
• Scotland: St. Andrew = November 30th
So, in honor of the Celtic Saints, Stringwynde will present a pan-Celtic program of traditional tunes from the six Celtic League nations, arranged for flute and lever harp.