The Troy Savings Bank Music Hall presents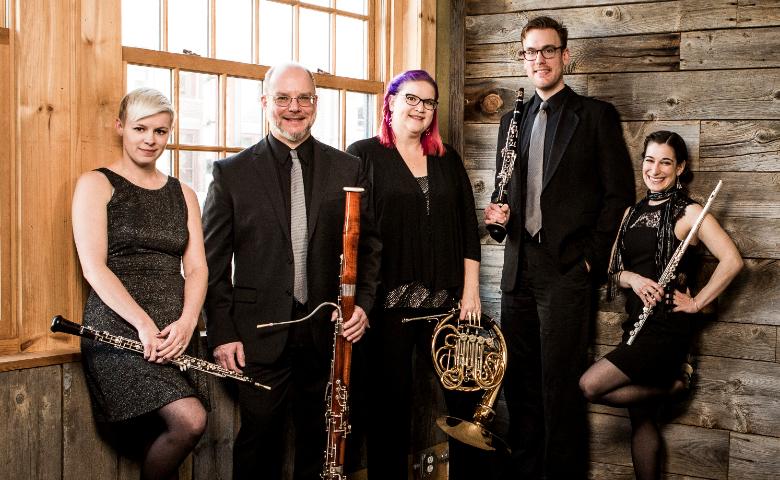 Quintocracy
Endangered & Auxillary Instruments - part of our free educational series
Endangered & Auxillary Instruments
Quintocracy features 'endangered instruments' that are not commonly orchestrated in music and explores auxiliary wind instruments.
Repertoire:
1. Johann Sebastian Bach: Partita for Solo Oboe in G minor
I. Allemande
2. Victor Bruns: Etude after Verdi Don Carlos for Contrabassoon
3. David Amram: Blues and Variations for Monk for Solo Horn
4. Michael Mower: Night in Greenwich for Alto Flute
5. Allison Loggins-Hull: Say can you? for Piccolo and Electronics
6. Wilson Osborne: Rhapsody for solo Bass Clarinet
7. Astor Piazzolla arr. Jeff Scott: Libertango
8. Julio Medaglia: Belle Epoch in Sud America
III. Requinta Maluca
Educators, students & homeschoolers - Register for this FREE virtual performance with Troy Savings Bank Music Hall Artists-In-Residence, Quintocracy!

Registration Instructions: One registration per household, class, or group. Registered attendees will receive a confirmation email from Zoom with information on how to access Quintocracy's Virtual Performance on the day of the event. We thank you for your continued commitment to our Arts in Education initiatives!

Quintocracy Virtual Education Programs generously sponsored by National Grid.