Please note - this performance takes place at the Massry Center for the Arts on the College of Saint Rose campus, 1002 Madison Ave, Albany, NY.
With pianist Aaron Goldberg, featuring bassist Matt Penman, and drummer Leon Parker
Goldberg has consistently worked with such diverse and forward thinking musicians as Joshua Redman, Kurt Rosenwinkel, Wynton Marsalis, Omer Avital, and Mark Turner, and that experience is evident as his trio performs originals and classics that range from straight-ahead jazz and blazing bebop, to Brazilian ballads and reinterpreted hits by artists like Stevie Wonder.
Bridge Jazz Series Sponsor: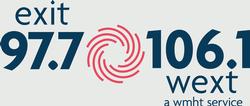 This engagement of Aaron Goldberg Trio is funded through the French-American Jazz Exchange Tours program of Mid Atlantic Arts Foundation with support from the Doris Duke Charitable Foundation and the National Endowment for the Arts.