Please note: Group sales of 10 or more will receive 10% off tickets. Please contact the Box Office at 518-273-0038 for with any questions or to purchase.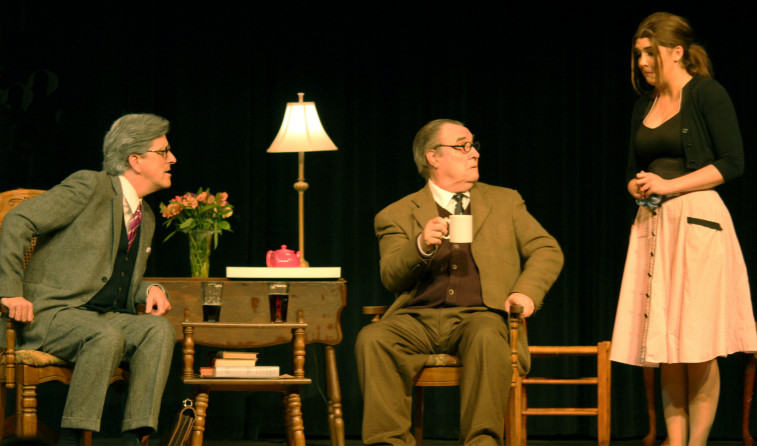 David Payne (An Evening with CS Lewis) returns with his new drama featuring the very last encounter between two giants of Fantasy Literature. "A Wonderful Character Piece!" British Theatre Guide.
** VIP includes premium seating and "Tea, Turkish Delight & Tete-a-Tete" with David Payne and Cast at the Historical Society (one minute walk from theater)
Those who attended David Payne's exhilarating performance of An Evening with C S Lewis will surely want to be at his new production, where once again he gives another exquisite performance as the author of The Lion, The Witch & The Wardrobe. Marc Whitmore, as Tolkien, is the perfect foil to Payne's Lewis and Audrey Ney adds a delightful touch of hilarity as the dizzy barmaid. Set in Oxford's celebrated Eagle & Child pub (where the two met many times over their 30 year friendship), the play focuses on an encounter that takes place following Lewis's recent heart attack. Tolkien, who suggested the meeting, is acutely aware that there may not be many more opportunities for these lifelong friends to get together.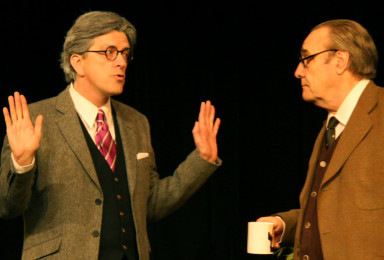 As these two writers of fantasy reminisce they reveal the key events in their enduring friendship and the philosophy and aspirations that undergirded both their lives and their writings. Such revelations (interspersed with the humor they were renowned for) will at times, surprise the audience including their reaction to proposed movie versions of their books! They will also dispel some of the misconceptions that arise when people become legends in their own lifetime. It is not all harmony, however. They must deal events that caused cracks in their relationships and they do this with an honesty that not only exposes raw emotions but also lays the foundation for true reconciliation. Above all, this is a celebration of a friendship that did much to help them become two of the most successful authors of the 20th Century.