The Troy Savings Bank Music Hall presents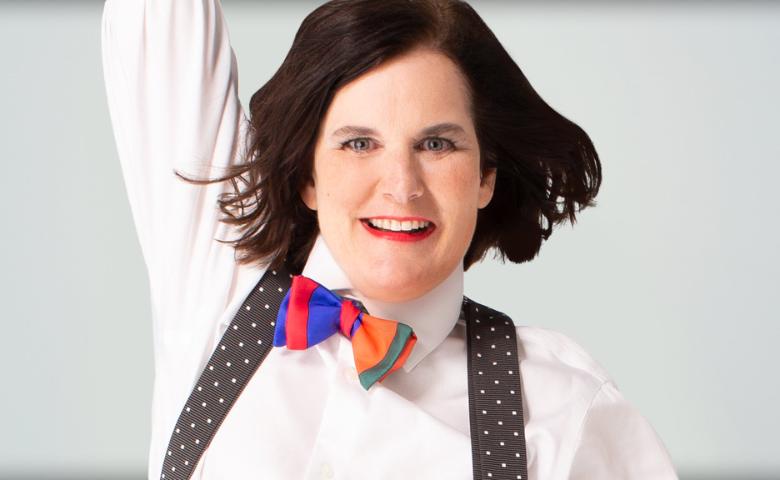 Tickets on sale now for the new October date!
This performance, originally scheduled for February 3, 2022 will now be held October 14, 2022, at 7:30 PM.
Current ticket holders can use their tickets for the new rescheduled date; for questions about exchanges, refunds, or to donate your tickets back to the Hall, please contact the Troy Music Hall Box Office at (518) 273-0038.
Please visit our Health & Safety Guide for more information regarding Masks & Vaccination requirements.
Appearing on stage with a stool, a microphone, and a can of Diet Pepsi, Paula Poundstone has one of comedy's most nimble and disarming comic imaginations. In a review of Poundstone's show for The Boston Globe, Nick Zaino III wrote, "Her talent for creating humor on the spot has become the stuff of legend. She improvises with the crowd like a jazz musician, swinging in unexpected directions without a plan, without a net. You know that she is a great comic the way you know any fine performer when you see one—there's a disarming ease in her craft, an immediate sense that she's so quick on her feet you need never worry about the possibility of something going wrong."
Paula continues as a panelist on NPR's Wait Wait…Don't Tell Me! She is recognized in innumerable lists, documentaries and literary compendiums noting influential standup comedians of our time and in 2010 she was one of a select group voted into the Comedy Hall of Fame. She can be heard weekly on her comedy podcast, Nobody Listens to Paula Poundstone, an out of control adult education class that meets in a treehouse. Paula, Adam Felber, Captain Crinkle, Toni Anita Hull, and a gallimaufry of characters have dropped the rope ladder down for you to climb on up, and sit around the fire with them. Uh-oh.