The Troy Savings Bank Music Hall presents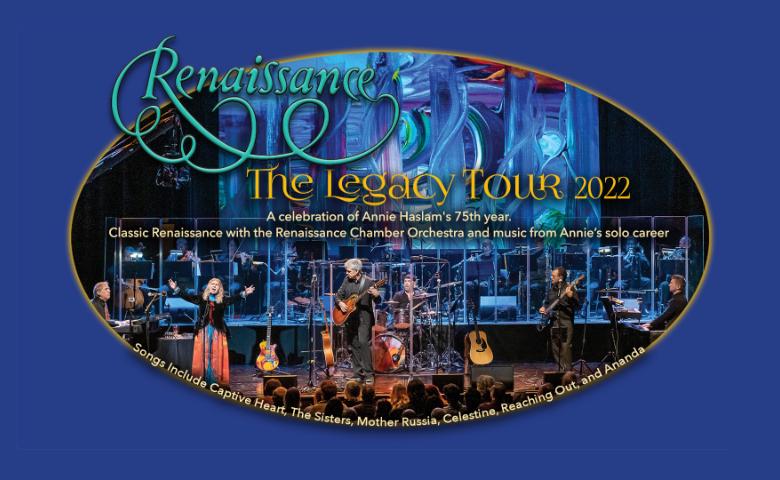 Renaissance The Legacy Tour
Tickets on sale now!
Renaissance is a band with a rich history unique unto themselves as progressive rock pioneers who rose from the ashes of the seminal UK rock band, The Yardbirds. Acclaimed for their unique blending of progressive rock with classical and symphonic influences, the band's career has now spanned over fifty years spearheaded by the 5-octave voice of Annie Haslam and the masterful songwriting skills of the late Michael Dunford and Betty Thatcher. They are widely considered to be the band that most successfully and routinely utilized the sound of a full orchestra in their recordings.
The band has toured throughout the world and has performed at Carnegie Hall with the New York Philharmonic Orchestra and additionally at the Royal Albert Hall with the Royal Philharmonic Orchestra and Royal Chorale Society. Renaissance had a top ten hit in the UK with their song "Northern Lights" that still demands airplay to this day.
In this concert season of 2022, the band will be traveling internationally and the U.S, presenting a special show in celebration of Annie Haslam's 75th birthday. The repertoire will include many of the Renaissance classics along with special selections from Haslam's many solo releases.
Additionally, in the U.S., the band will once again be including the Renaissance Chamber Orchestra, a hand picked assemblage of 10 orchestral players to bring back the sound of the classic albums.