The Troy Savings Bank Music Hall presents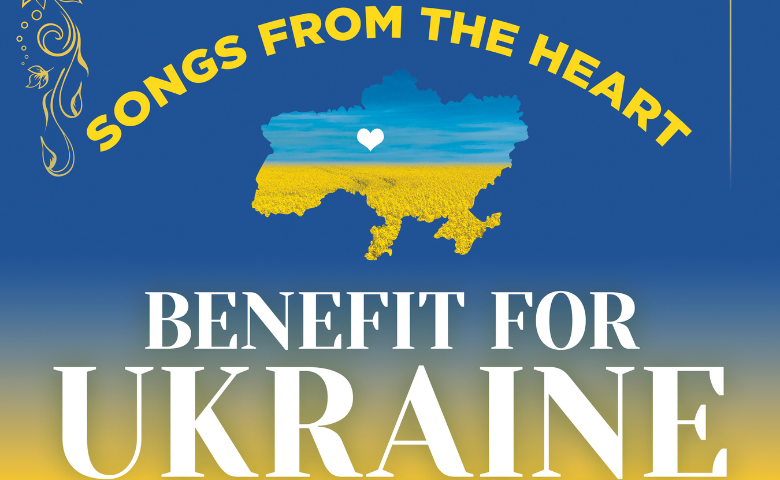 Songs from the Heart
A Benefit for Ukraine Concert
A Benefit for Ukraine Concert
Please visit our Health & Safety Guide for more information regarding Masks & Vaccination requirements.
---
The Capital Region's Ukrainian-American community comes together to present this benefit concert featuring music, dance, and Ukrainian cultural heritage in support of the people of the Ukraine.
*Kids 12 and under are free, but a ticket is required to attend.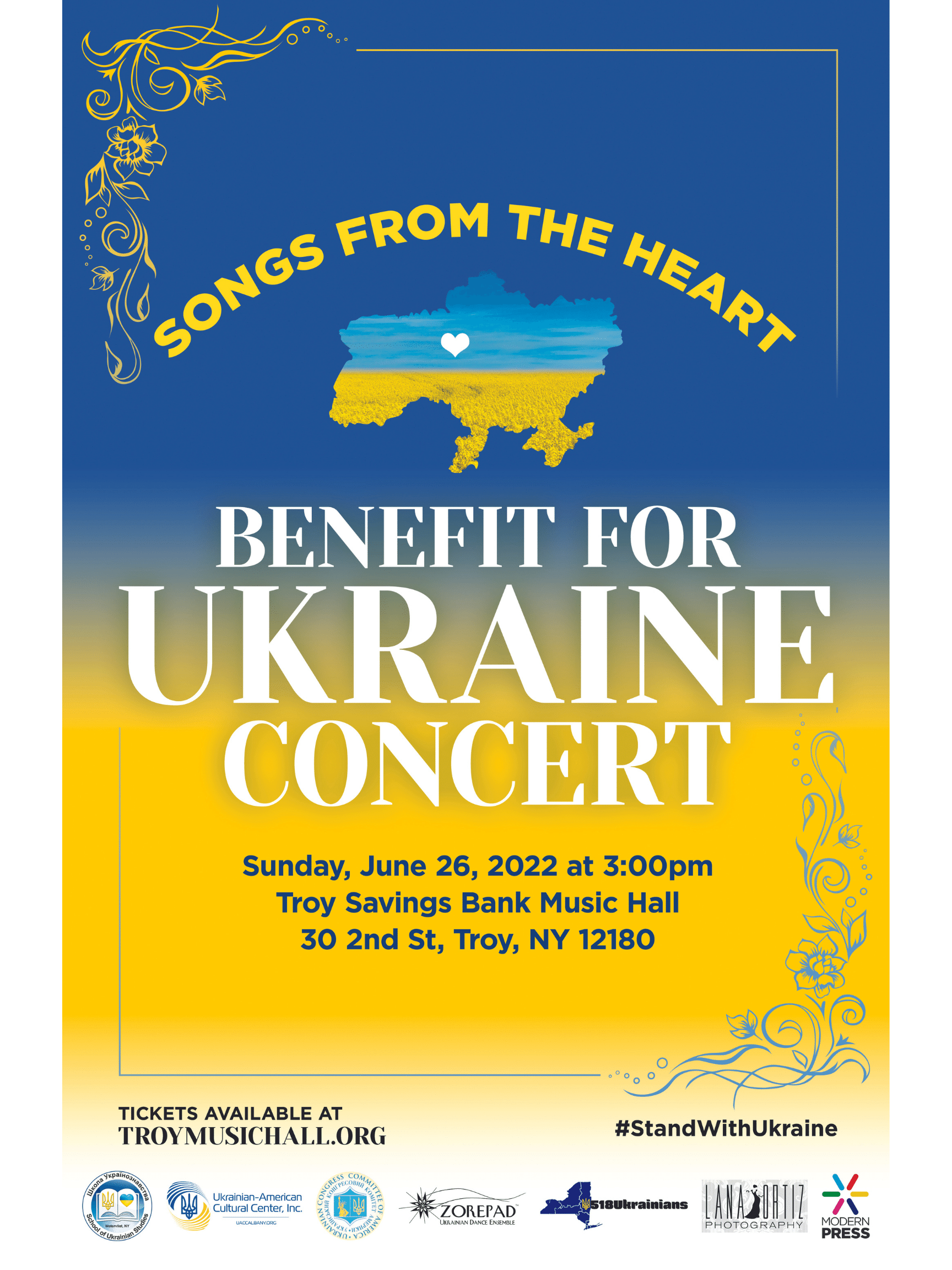 Sponsored by:
Ukrainian-American Cultural Center, Inc
Ukrainian American Citizens Club (Watervliet, NY)
Ukrainian Congress Committee of America
Capital District School of Ukrainian Studies
Zorepad Ukrainian Dance Ensemble
518 Ukrainians
Lana Ortiz Photography
Featured Artists:
Please meet the founder of "Songs From The Heart" project, Irina Petrik!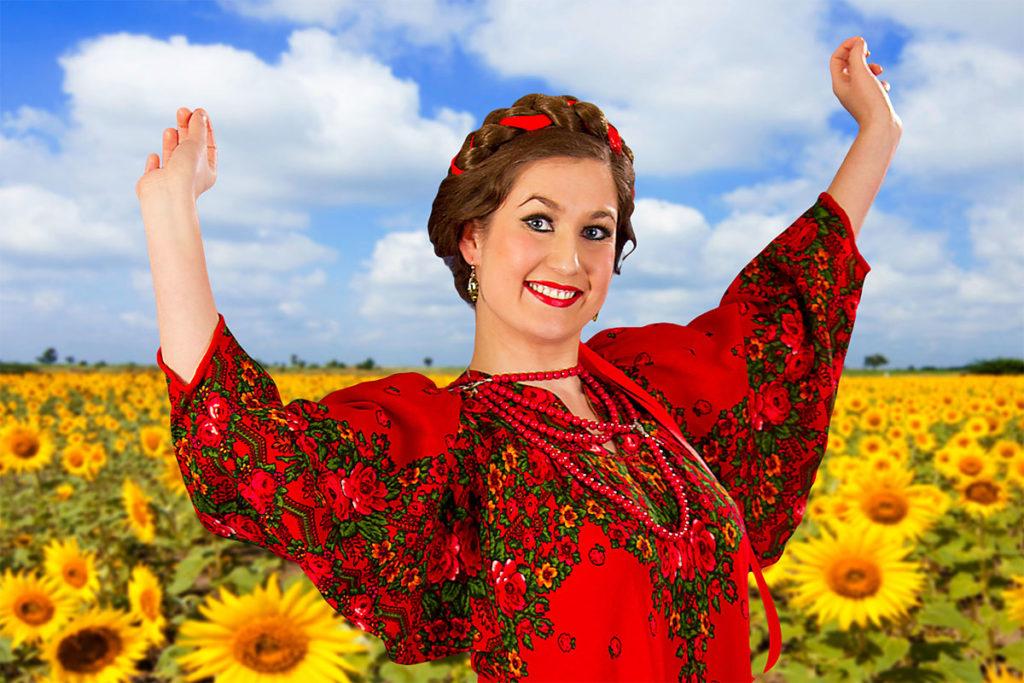 Praised for her "vivid presence" and "radiant luscious timbre", the Kyiv-born Ukrainian American soprano Irina Petrik is quickly gaining popularity as a charismatic singing actress of today in the United States and beyond. Once a performer with Kazka children theater, and later a resident soloist with the Kyiv Youth Symphony and Choir, Irina graduated with honors and obtained an Artist Diploma from the historic Glière Municipal Academy of Music, where she studied voice performance upon receiving a full four year scholarship from the Ministry of Culture of Ukraine.
After moving to the United States, Irina graduated from the San Francisco Conservatory of Music with a Bachelor of Music degree in Voice Performance in California.
Since then Ms. Petrik has performed as a soloist and featured guest artist with the National Operetta Theater of Ukraine, National Philharmonic of Ukraine, Harpa National Concert Hall in Reykjavik, Iceland; New York City Ballet and Orchestra, Opera Saratoga, Syracuse Opera, Arizona Opera, San Francisco Lyric Opera, Hubbard Hall Opera Theater, Lowell House Opera at Harvard University, First Coast Opera, Schenectady Symphony, Festival of United Nations, O-Fest International Festival, Montreal Ukrainian Festival, Denver Ukrainian Festival, among others.
A versatile and gifted performer, Irina is equally comfortable in genres ranging from opera, operetta and sacred music to musical theater, jazz, contemporary commercial music and traditional ethnic music. However, Irina's heart indisputedly belongs to Ukrainian traditional music, and she recently celebrated this affinity by releasing an album titled "Songs From The Heart", dedicated to this unique genre. It is currently available on all platforms worldwide, including Amazon Music, Apple Music, Spotify and Pandora.
In light of the political unrest in Ukraine, Irina was proud to present a Ukrainian opera Cossack Beyond the Danube in New York which she co-produced in collaboration with Boston-based Commonwealth Lyric Theater and Zorepad Ukrainian Dance Ensemble. The project was met with much critical acclaim and enthusiasm, premiering to a sold out audience at the SUNY Albany Performing Arts Center.
In addition to extensive performing, Miss Petrik currently serves as a voice professor and diction coach at the College of Saint Rose in Albany, NY. She has recently graduated with a Master's Degree in Vocal Pedagogy from Westminster Choir College in Princeton, New Jersey. Irina dedicated her final pedagogy capstone project to Ukrainian diction for singers, offering numerous masterclasses and workshops on Ukrainian vocal music throughtout the United States.
Irina is a passionate advocate of cultural diplomacy and strives to promote and bring awareness to Ukrainian music, traditions and rich heritage to audiences throughout the globe as an artistic ambassador and educator.
Michael Clement: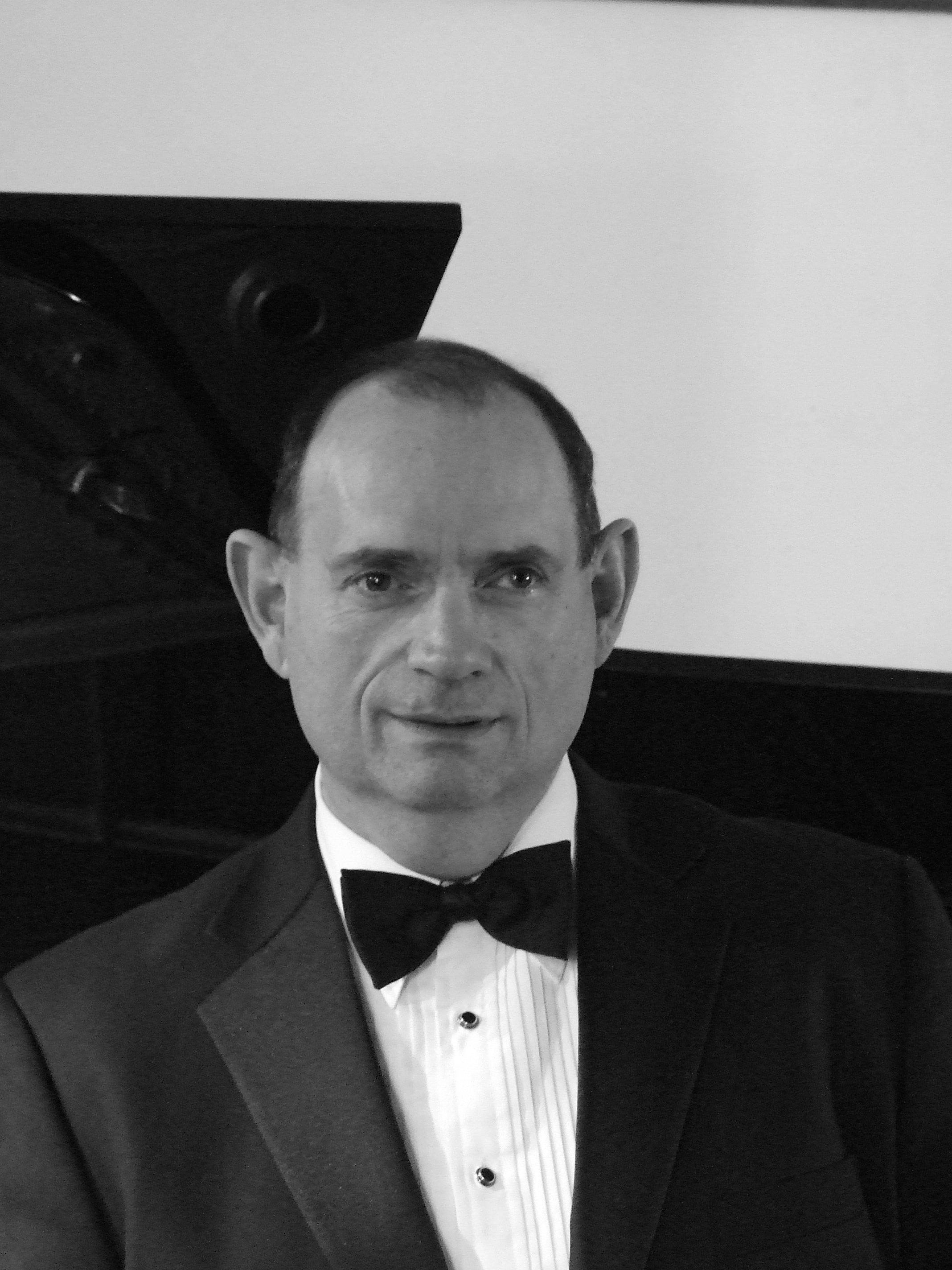 Pianist Michael Clement is a frequent performer of chamber music in concert venues throughout the Northeast. His many appearances with brilliant collaborators at The Sembrich over the past several years have been highlights of his musical experience. As a staff accompanist and repertoire coach at Skidmore College in Saratoga, and The College of Saint Rose in Albany, Mr. Clement participated in a host of recitals with the students, faculty, and visiting artists. As a specialist in Art Song and Opera, he has served as pianist and vocal coach to countless singers, and has been the music director for Opera Excelsior, Upstate Chamber Opera, and Hudson Opera Theatre. Another of his cherished associations is the Eastern NY State National Association of Teachers of Singing, for which he has prepared and performed with the singers participating in the annual Art Song Festival.
Opera companies where Mr. Clement has found employment as assistant conductor and pianist include Opera Saratoga, Hubbard Hall Opera, the Florentine Opera of Milwaukee, Long Beach Opera, Orange County Opera, and Arizona Opera; he was the director of the Opera Workshop of California State University at Long Beach. He has served as orchestral keyboardist for the Albany Symphony, the Tucson Symphony, the Music Company Orchestra, and the Columbia Festival Orchestra.
Currently, Michael is the Minister of Music for Emmanuel Baptist Church in Albany, the pianist for the Mendelssohn Club of Albany, and accompanist for the Capital District Youth Chorale. He operates a private studio from his home in Niskayuna NY, teaching piano and vocal students, making recordings and whatever else might be needed to keep music alive in our world
Vedrana Kalas: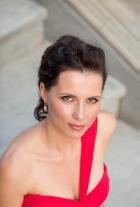 In her recent appearance as Mimi (La Boheme), Vedrana Kalas, a Bosnian born soprano, "touched hearts bringing a specific vocalism to every situation she was in". In her performance as Norina she was acclaimed for her "glorious, dramatic, and soaring voice and enchanting personality" at Hubbard Hall Opera Theater's production of Don Pasquale. Some of her other operatic repertoire includes Violetta (La Traviata), Donna Anna (Don Giovanni), Euridice (Orfeo ed Euridice), Vittelia (La Clemenza di Tito), Gilda (Rigoletto). Equally comfortable as a concert soloist Ms. Kalas performed with many ensembles as a soloist including large choral and ballet works. Most recently, Ms. Kalas appeared as a soprano soloist with the NYC Ballet and Orchestra in A Midsummer Night's Dream at SPAC in Saratoga Springs.
Following her affinity for cultures and languages, Ms. Kalas is also an English as a New Language teacher. As a non- native English speaker, she is especially passionate about working with children from different cultures. Growing up through the Bosnian war she is particularly sensitive to children who come from similar underprivileged circumstances. She dedicated her solo recital Ouvre ton coeur to children and youth of Bosnia who don't have the opportunities that many of us are blessed with every day. The concert was reprised at several different venues across the country.
Roman Karpishka: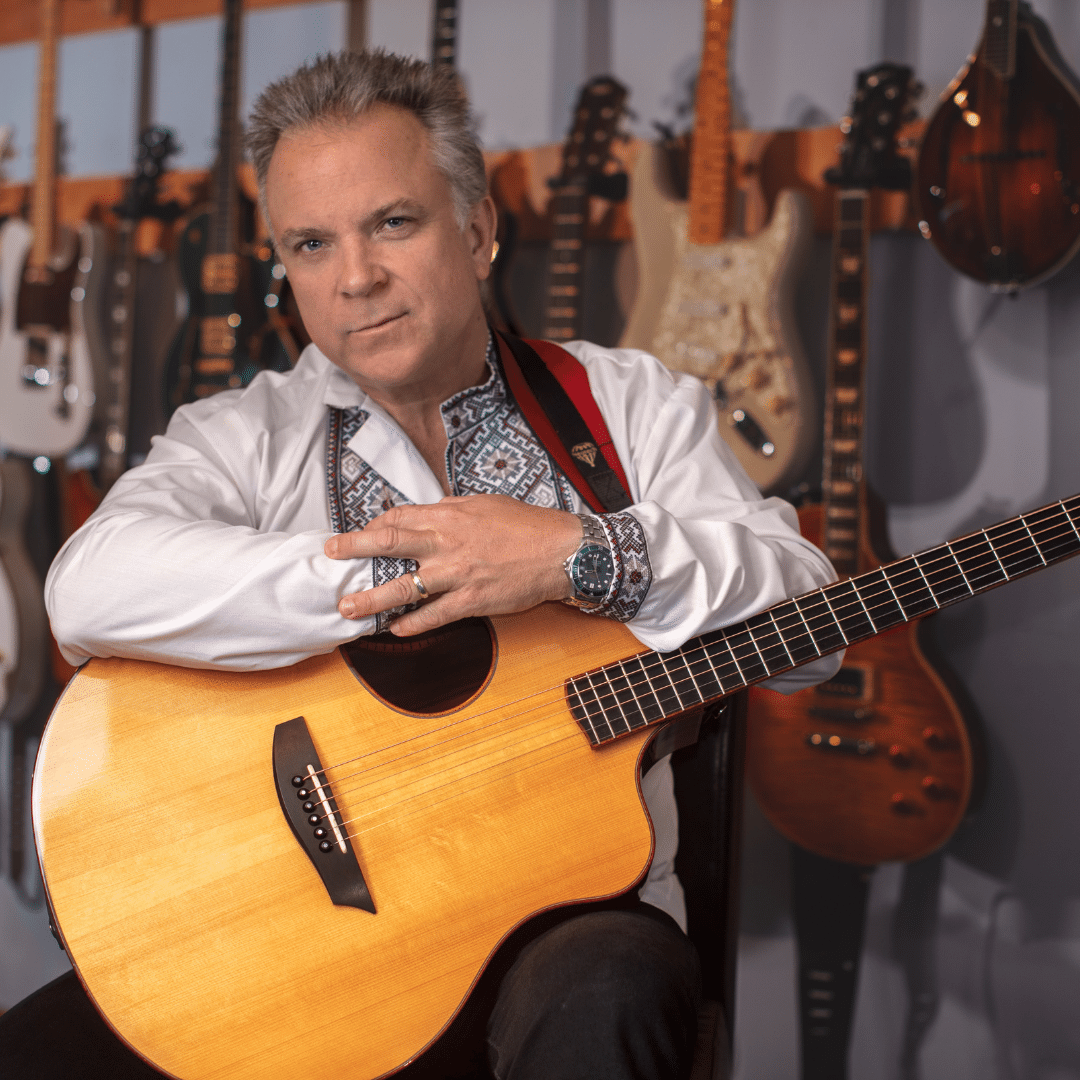 Co-founder of the "Songs From The Heart" project, has been playing guitar for over four decades.
A Canadian-born Ukrainian living in Upstate New York, Roman Karpishka has dedicated most of his musical career to the pursuit of creating, interpreting and refining Ukrainian music for audiences throughout North America.
In addition to being an exceptionally versatile instrumentalist, this Montreal-born musician is a gifted composer and a fantastic arranger. We are excited to have you witness the creative range of this truly devoted member of the Ukrainian diaspora.
A self-professed musical gear nut, Roman enjoys collecting guitars and all kinds of musical equipment to add to his studio where the band rehearses on a regular basis. As a founding member of Code Groove, Roman is very excited and proud to be part of a well-oiled funk machine whose membership is graced by some of the Capital Region's finest musicians. Aside from his musical interests, Roman is a dedicated husband and father of three amazing children.
Evan Mack: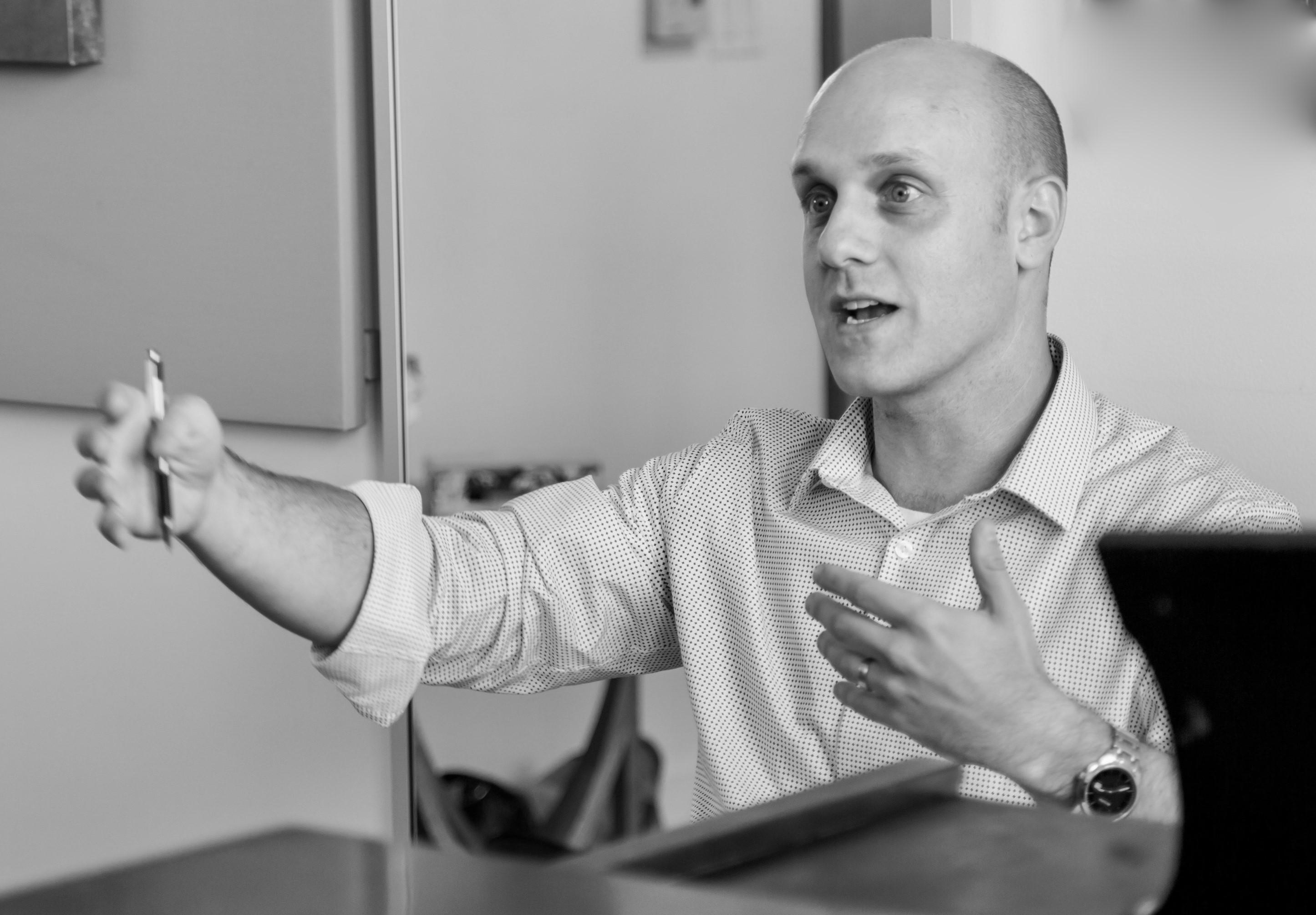 Believing that opera should be theater grounded in climatic expression that delivers larger-than-life stories and music that harnesses the full athletic thrill of singing, Evan Mack has devoted much of his compositional life to opera and song. His first major operatic composition, where he served as both composer and librettist, was Angel of the Amazon. "Angel" premiered in May of 2011 by Encompass New Opera Theatre at the Baryshnikov Arts Center in New York City and was subsequently released on CD worldwide by Albany Records. Two years later, Fresno State Opera Theater premiered The Secret of Luca. This was the first of several collaborations with librettist Joshua McGuire. In August 2016, their American grand opera Roscoe premiered at Seagle Music Colony to rave reviews. Roscoe received its orchestral world premiere with the Albany Symphony starring Metropolitan Opera star Deborah Voigt. In between the two large scale projects, Mack & McGuire found time to write the first ever opera for Twitter #IsOperaDead – an opera in 5 acts lasting one minute and forty seconds.
Their multi-cultural Christmas opera for children, Lucinda y las Flores de la Nochebuena is quickly becoming a holiday standard with yearly productions by San Francisco Opera, Opera in the Heights and Fresno State Opera who commissioned the opera. The one-act opera, The Ghosts of Gatsby premiered by Samford Opera in Birmingham, AL in 2019 and won the National Opera Association's Argento Chamber Opera Competition. Mack & McGuire's latest, Yeltsin in Texas! premiered in 2020 at TCU and Opera in the Heights. It is now being developed into a musical.
Evan Mack has proven as deft at song writing as he is in opera. His song A Little More Perfect is a setting of Justice Anthony Kennedy's final paragraph of the Marriage Equality Decision by the Supreme Court in 2015. Premiering at Seagle Music Colony in 2015, it has quickly become a favorite of many baritones including Michael Mayes, Daniel Okulich and Michael Miller to name a few. The song had its professional premiere at the Glimmerglass Festival in 2016 and the orchestral premiere at the Fort Worth Opera Festival in 2017. His new cycle If Only Lenny Were Here, which celebrates the life of Leonard Bernstein had its world premiere with the Schenectady Symphony in October of 2018. The Travelled Road, a collection of songs performed by Megan Marino and John Arida, was released by PARMA records in March 2021.
Evan was named "2018 Professional of the Year" by Musical America, was a composing fellow at the John Duffy Composers Institute, and a resident artist at Yaddo. He is currently published with Hal Leonard, Alfred, and Amazon. Evan is a Senior Teaching Professor at Skidmore College. He lives in Ticonderoga, NY with his wife, Kristin and two sons, Carter and Henry.
Charles Martin: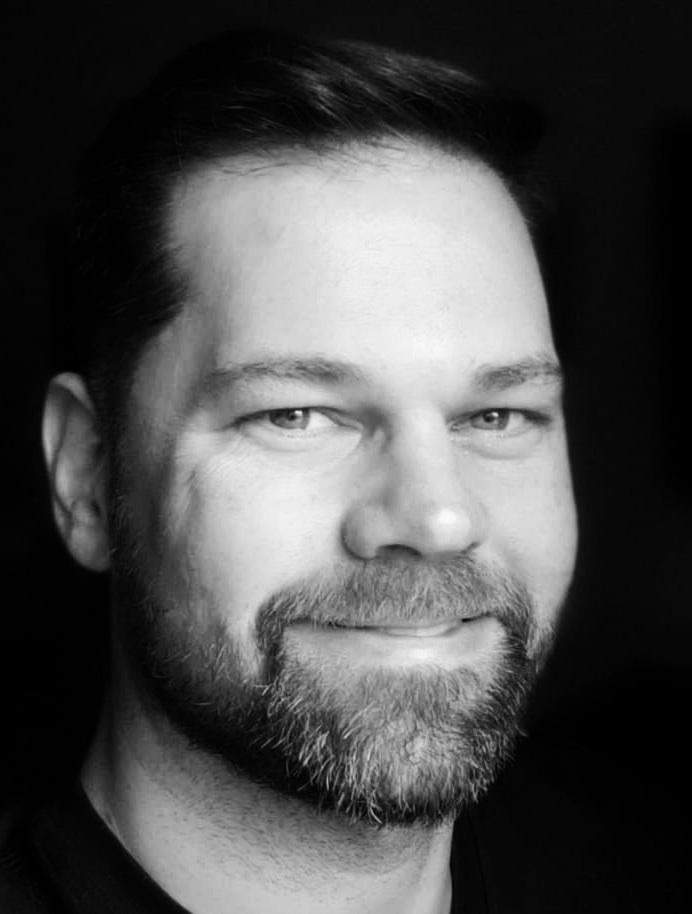 Charles Martin is an American Bass-baritone. Mr. Martin has performed regionally in leading roles, including: King Marke in Wagner's Tristan und Isolde with Tundi Productions, Hunding with Festival Theater Hudson, Achilla in Handel's Giulio Cesare with Upstate Chamber Opera, Sparafucile in Verdi's Rigoletto with Capital Concert Opera, Sarastro in Mozart's The Magic Flute and Escamillo in Bizet's Carmen both with Hubbard Hall Opera Theatre. Of his Sarastro critic Gail Burns of Berkshire on Stage reviewed, "He reeks of strength and righteousness in all the best ways...". Mr. Martin has performed locally as the bass soloist in Handel's Messiah with Columbia Festival Orchestra and in Haydn's "Lord Nelson" Mass with Maverick Concerts and with Concerts in the Village of which John Paul Keeler of the Register-Star said, "Bass Charles Martin had fine resonance not unlike Kim Borg in Elgar's 'Gerontius'." Mr. Martin is a proud founding member of The 3 Baritones, a Chicago based vocal trio whose performances involve works of opera, oratorio, art song, musical theatre, and American song. Charles will be performing as Fasolt in Das Rheingold with Tundi Productions in Brattleboro, VT this August.
Noah Palmer: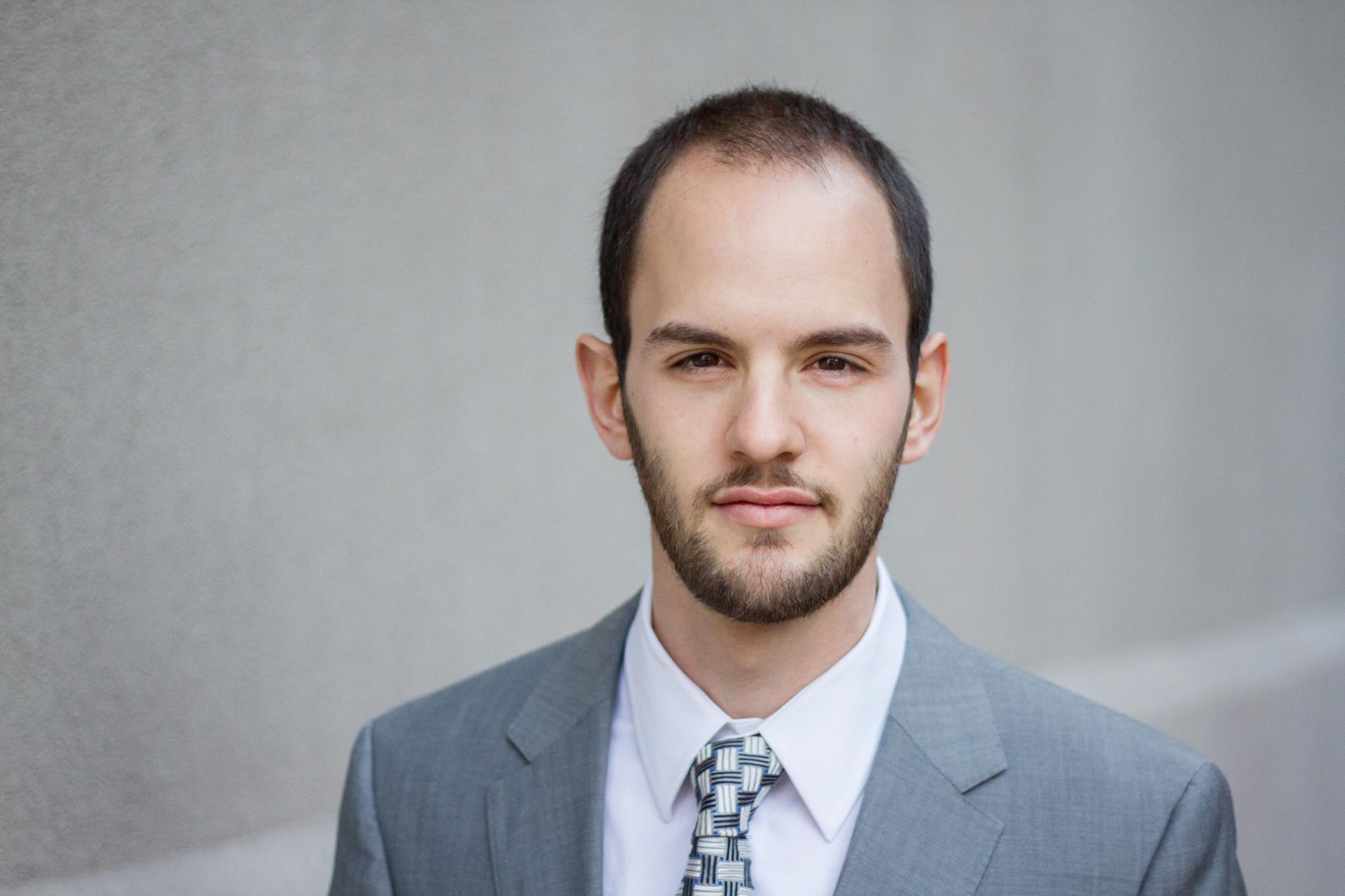 Conductor and pianist Noah Palmer is one of the Capital Region's most in-demand collaborators. Choral Director at Skidmore College in Spring 2021, he led the College's two choral ensembles through innovative virtual performances during the COVID-19 pandemic. In 2021, he joined the staff of Berkshire Opera Festival as rehearsal pianist and principal coach for their production of Tom Cipullo's Glory Denied, and is delighted to return in 2022 for their production of Jake Heggie's Three Decembers. He is Assistant Director and Accompanist for Albany Pro Musica, the Capital Region's leading choral ensemble, and Assistant Conductor of the Broad Street Chorale and Orchestra in Kinderhook, NY. He also directs, in collaboration with soprano Sylvia Stoner, the Skidmore College Opera Workshop. Palmer made debuts conducting both Albany Pro Musica and the Broad Street Orchestra in 2018, and in 2019 conducted the Broad Street Chorale and Orchestra in an acclaimed performance of Ralph Vaughan Williams's Serenade to Music.
As a choral conductor he has led, among other groups, the Battenkill Chorale, the Northern Berkshire Chorale, the Sage Singers, and the Vermont Symphony Orchestra Chorus. As a pianist, Palmer has accompanied many of the Capital Region's finest singers, including Andrew Boisvert, Vedrana Kalas, Sylvia Stoner, Irina Petrik, and the late Kevin Kees. In 2022, he accompanied violinist Elizabeth Pitcairn in an acclaimed program of Russian and Polish music at Troy Savings Bank Music Hall.
In 2016, Palmer was an Apprentice Coach and Chorus Master with the Merola Opera Program, the San Francisco Opera's prestigious young artist program. He spent two seasons on the music staff of the Midwestern Institute of Opera in Illinois, where he made his debut conducting Ravel's l'Enfant et les Sortilèges. He has also worked with regional opera companies including Sarasota Opera and Opera North, where he spent two seasons as the pianist for educational outreach tours, following a Summer with the company's prestigious young artist program.
Sylvia Stoner: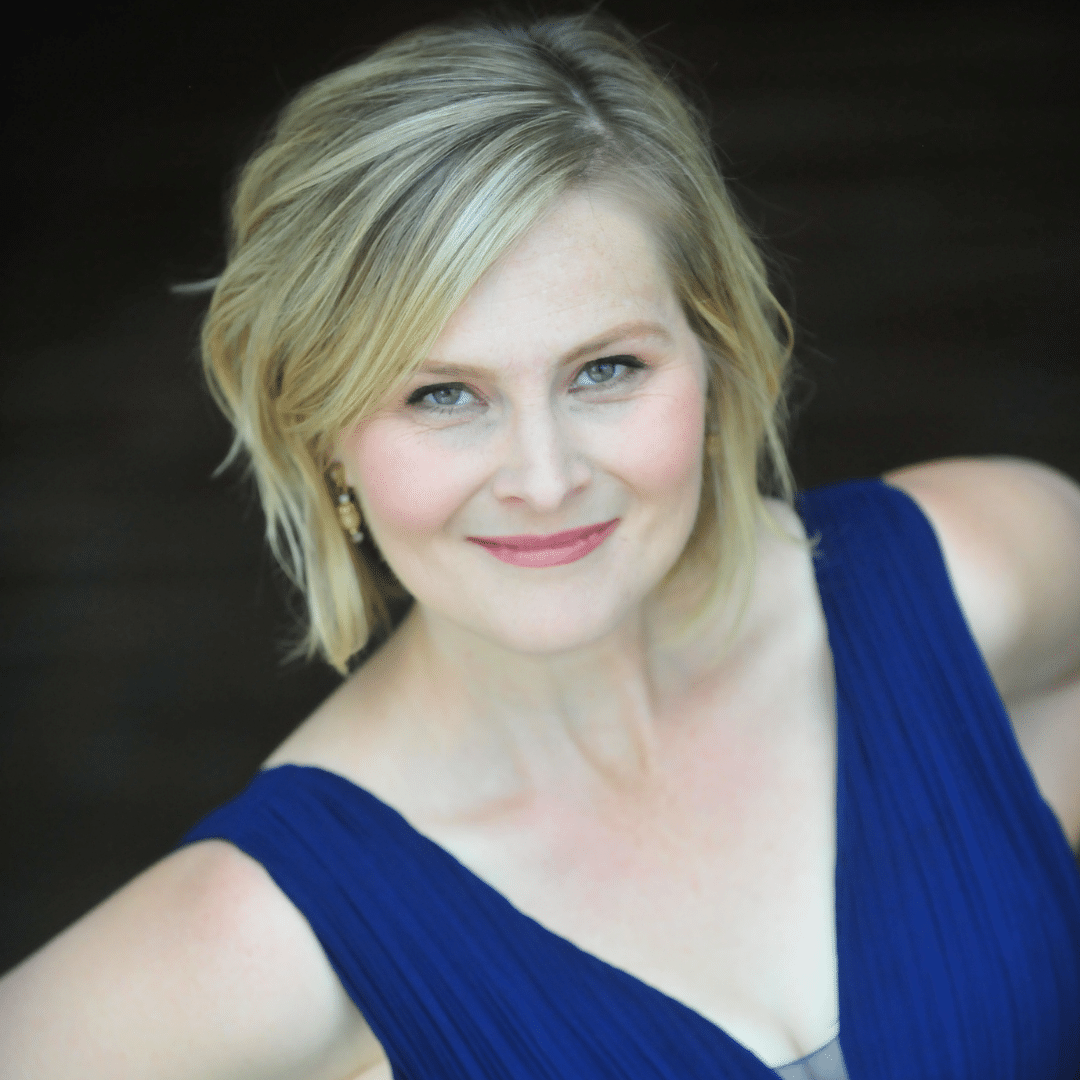 A diverse professional singer and actor, she has performed across the country in opera and theater. Regional opera credits include the Des Moines Metro Opera, Shreveport Opera, Opera Omaha, Mobile Opera, Union Avenue Opera, Kentucky Opera, Lake George Opera, Lyric Opera of Kansas City, Kansas Concert Opera and the Kansas City Puccini Festival. Selected roles include Lisa in Pikovaya Dama, Tatiana in Eugene Onegin, Manon in Manon Lescaut, Nedda in I Pagliacci and Marguerite in Faust. She has performed various chamber works in Italy at the InterHarmony International Music Festival and with Orvieto Musica. Recent engagements include appearances with the Schenectady Symphony as Donna Elvira in "Don Giovanni" and Fiordiligi in "Così fan Tutte." She has also sung with the Saratoga Voices "Judas Maccabeus," Battenkill Chorale in Mozart's "Coronation Mass," Whitbourn's "Anneliese," Haydn's "Creation" and Verdi's "Requiem," and in Mozart's "Solemn Vespers" and Beethoven's "Mass in C" with the Northern Berkshire Chorale, and in Orff's "Carmina Burana" and Bernstein's "Songfest" with Skidmore College. Upcoming performances include the role of the Governess in "The Turn of the Screw" with the Schenectady Symphony, and Mozart's "Coronation Mass" with Saratoga Voices.
She was a regional winner of the National Council Auditions for the Metropolitan Opera, and a finalist in the International Marcella Sembrich competition, the Naftzger and NATS competitions. Acting credits include the national tour of Terence McNally's MARIA CALLAS: MASTERCLASS, as well as productions with the Kansas City Repertory Theater, the New Theatre, the Metropolitan Ensemble Theatre, Starlight Theater, and Quality Hill Playhouse.
She co-created the staged recital "Sister--Show me Eternity" based upon the life of Emily Dickinson and her sisters. This unique staging of art song and narrative continues to tour nationally since its premiere. Most recently, it was featured on the DeBlasiis Concert Series (NY), and a prior tour in the Midwest.
She obtained her Doctorate of Musical Arts Degree with honors in vocal performance at the University of Kansas and is currently a Senior Artist-in-Residence in Voice at Skidmore College.
Syzokryly NYC-Based Ensemble: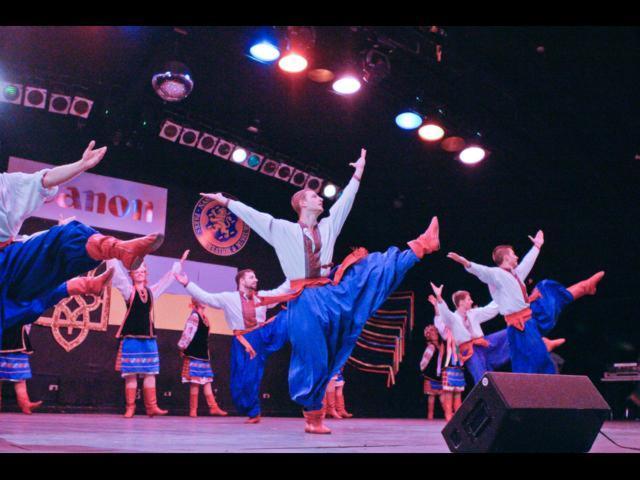 Since 1976, Ukrainian Dancers from all over the United States, Canada, and abroad have flocked to the secluded Soyuzivka Center in New York, hoping to work with master teacher and choreographer Roma Pryma Bohachevsky. While celebrated for her choreographies, and renowned for her classes, her summer workshops would provide the only exposure to world-class Ukrainian Folk Dancing for many in this country. In 1978, Mrs. Bohachevsky answered the dream of many, and founded Syzokryli Ukrainian Dance Ensemble, fulfilling the need for a premiere Ukrainian Dance Ensemble in the United States.

Based in New York City, Syzokryli has performed extensively throughout the United States, having graced some of its finest stages including (in NY) Alice Tully Hall and Avery Fisher Hall at Lincoln Center, the Felt Forum at Madison Square Garden, and the Brooklyn Academy of Music; (in PA) the Academy of Music and Robin Hood Dell East; (in NJ) the PNC Arts Center and Newarks' Symphony, and Constitution Hall in Washington D.C. In 1992, Syzokryli concluded a highly successful and critically acclaimed tour of Ukraine, appearing in opera houses in Ukraine's major cities, including Kyiv, Lviv, Kharkiv, and Ivano-Frankivsk.

The passionate members of the ensemble come from varying backgrounds of instruction, with several actively performing with other dance companies across the U.S. Many members, however, come straight from one of Mrs. Bohachevsky's many schools, which are spread out across the tri-state area. These schools have produced principle dancers for dance companies all over the world (as well as several television and film performers). Several current members of Syzokryli continue this legacy by providing after-school instruction in many more communities. There are currently several hundred students being instructed by members of the Syzokryli family.

Syzokryli has earned a reputation as one of the world's finest Ukrainian Folk Dance Ensembles because of Roma Pryma Bohachevsky's visionary choreographies, often tackling serious subject matter such as the Chernobyl nuclear disaster, the murder of Ukrainian songwriter Vasyl Ivasiuk, and the 9-11 terror attack on our city and the pluralism it represents.

Nurtured by their artistic director and choreographer, the Syzokryli Dancers all share tremendous love for their art form, and express that passion the moment they set foot on the stage. Whether on the road, rehearsing at home in New York City, or at one of our Summer Dance Workshops, the ensemble is constantly working at preserving the rich traditions of Ukrainian Folk Dance and broadening the range of expression through our unique choreographies.
Zorepad Ukrainian Dance Ensemble:
Zorepad, meaning Shooting Star, started back in 1976 in Troy, NY under the direction of Mrs. Roma Pryma Bohachevsky. In the 1980's, the group was moved to Watervliet, NY where it currently resides. For over 30 years, the ensemble has also studied under many guest instructors from NYC, hand picked by Mrs. Bohachevsky herself. Zorepad received steady instruction in the early 2000s from local news anchor and Ukrainian dancer, Lydia Kulbida until 2017 and HVCC Assistant Professor and Ukrainian Dancer, Peter FIl up until 2020. Zorepad now continues under the artistic direction of Adrienne Fil - all were former Syzokryli Ukrainian Dance Ensemble members with the legendary, prima ballerina, Roma Pryma Bohachevsky. Currently Zorepad continues under the artistic direction of Adrienne Fil who has served as the ensemble's co-director since 2007.