Empire State Youth Orchestra Presents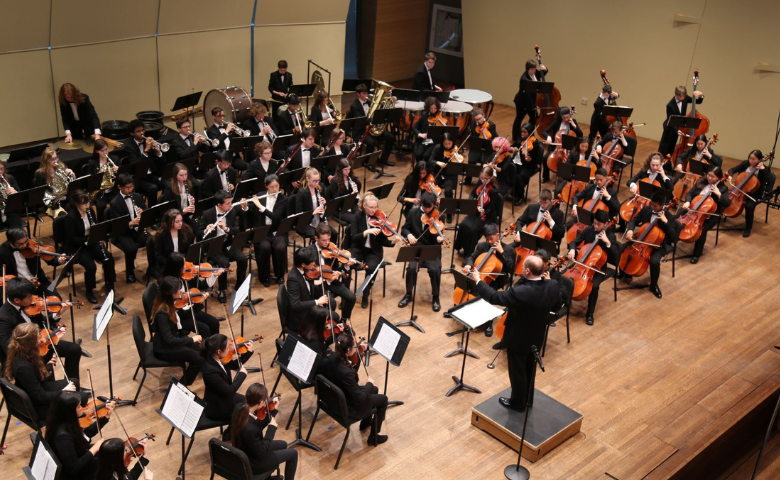 Repertory Orchestra, String Orchestra & Concertino Strings
Three Orchestras! One Incredible Afternoon of Music
Three Orchestras! One Incredible Afternoon of Music
REPERTORY ORCHESTRA, STRING ORCHESTRA,
& CONCERTINO STRINGS
Sunday, November 13, 2022, 3:00pm
Troy Savings Bank Music Hall
Three orchestras and one incredible afternoon of music. Experience the growth and incredible artistry of ESYO's progressive ensemble program with a concert featuring Repertory Orchestra, String Orchestra, and Concertino Strings. Hear music by Bach, Beethoven, Brahms, Schonberg, Florence Price in the splendid acoustics of the Troy Savings Bank Music Hall.
What you will hear
Repertory Orchestra
David Beck, conductor
Bach, orchestrated by JJ Abert: Prelude: Choral and Fugue in G minor (Kalmus)
Beethoven: Symphony No 1 mvt 1
Boysen: Casus Belli
Schonberg, arr. Lowden: Selections from Les Miserables
String Orchestra
Joseph Gumpper, conductor
Johannes Brahms, Arr. Carrie Lane Gruselle: Hungarian Dance No.1
A.G. Villoldo arr. Robert Longfield: El Choclo (Argentine Tango)
Dimitri Shostakovich arr. Lauren Keiser: Allegretto from Symphony No.5, Op. 47 for String Orchestra
Florence Price transcribed by Thomas Taylor Dickey: Adoration
Concertino Strings
Leo Milman, conductor
Antonio Vivaldi, Arr. Leo Milman: Gloria
Wolfgang Amadeus Mozart, arr. Elliot A. Del Borgo: Ave Verum Corpus