The Troy Savings Bank Music Hall presents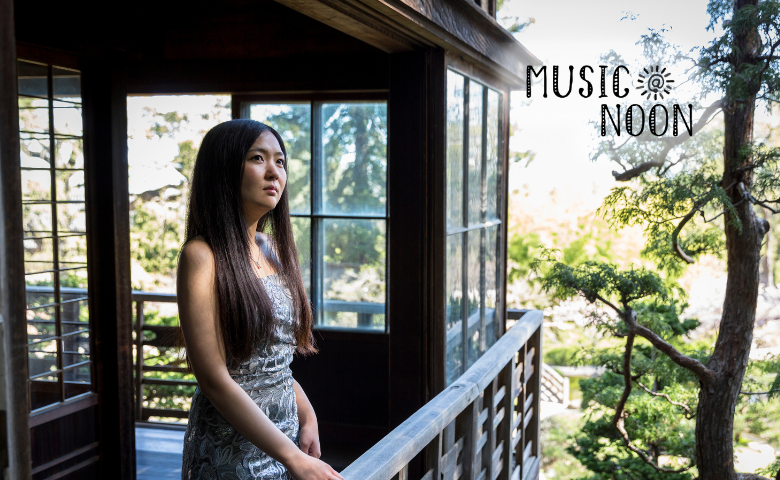 Music@Noon Free Concert Series!
Music @ Noon: Akina Yura
Pianist Akina Yura has been heard in concerts throughout the United States, Europe, and her native Japan. She has appeared as a guest recitalist in numerous concert series including the Pianodrom International Piano Festival in Albania, Kaleidoscope MusArt concert series, and the SUNY at Albany, Performing Arts Center concert series. As a chamber musician, she has appeared as a collaborative pianist for the Castleman Quartet Program, the College of Saint Rose Camerata concert series, and the Schenectady Symphony Orchestra.
Passionate in exploring a wide range of repertoire, Yura continues to incorporate well-known classical to new and underrepresented repertoire. Her debut CD, Mutsuo Shishido Complete Works for Piano (MSR Classics), with which she also compiled the composer's full biography and analysis of his works, has been hailed by critics for "first rate" and "fantastic playing... full of sensitive nuances" [American Record Guide]. Fanfare Magazine critic Peter Burwasser wrote: "I cannot imagine a better advocate for this music than the wonderful young pianist Akina Yura."
Yura is also a co-founder and co-director of Kaleidoscope MusArt, Inc., a nonprofit organization based in Miami, FL that pursues the promotion of newly composed and rarely heard works alongside standard masterworks of the classical canon. Yura frequently performs in Kaleidoscope MusArt concert series and actively supports the management and growth of the organization's missions.
Holding a cognate in Piano Pedagogy from her Doctoral degree, Yura's passion also extends to teaching. Yura serves on the piano faculty at Rensselaer Polytechnic Institute, The College of Saint Rose, and SUNY Schenectady Community College. She also maintains an active private studio.
Yura holds a Bachelor of Music in piano performance degree from the University of Maryland, a Master of Music degree from Indiana University Jacobs School of Music where she served as an associate instructor of piano, and a Doctor of Musical Arts degree from the University of Miami Frost School of Music where she served as a teaching assistant and received the Presser Graduate Student Award. Her mentors include Santiago Rodriguez, Edward Auer, Shigeo Neriki, Mikhail Volchok, and Nathan Buckner.
You may also enjoy —
Tuesday, May 09, 2023 @ 12:00PM
Free Event