Presented by The Justice Center of Rensselaer County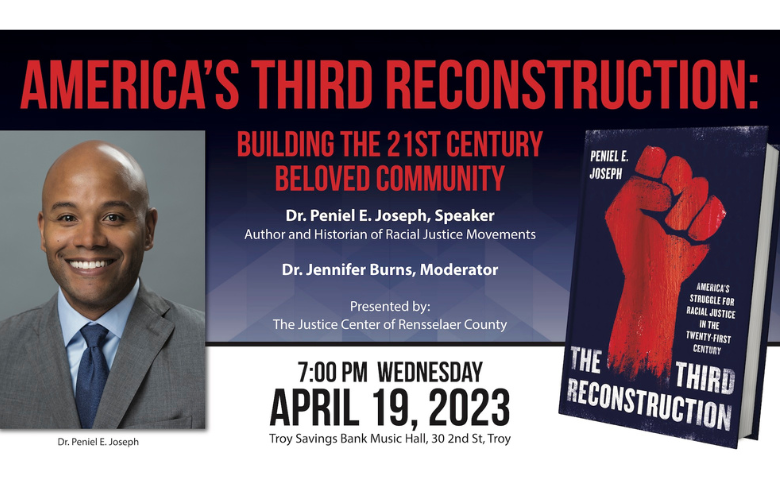 America's Third Reconstruction: Building the 21st Century Beloved Community
with Support from NYS Writers Institute & The Center for Law and Justice
Presented by The Justice Center of Rensselaer County with support from the New York State Writers Institute and the Center for Law and Justice.
Free Admission, Donations Welcome
While the event is free, donations to the Justice Center of Rensselaer County, a 501(c)(3) nonprofit, are encouraged to help secure future speakers to shed light on and bring justice to pressing social needs.
You may donate online at JCRC1.org. or by mailing a check to: The Justice Center of Rensselaer County, P.O. Box 1734, Troy, NY 12181.
---
The speaker will be introduced by noted scholar Jennifer Burns, Ph.D, historian and lecturer in the University at Albany's Africana Studies Department. She will also moderate the question and answer period following Dr. Joseph's presentation.
Dr. Peniel E. Joseph author and historian of racial justice movements
Dr. Peniel Joseph holds a joint professorship appointment at the LBJ School of Public Affairs and the History Department in the College of Liberal Arts at The University of Texas at Austin. He is also the founding director of the LBJ School's Center for The Study of Race and Democracy (CSRD). His career focus has been on "Black Power Studies," which encompasses interdisciplinary fields such as Africana studies, law and society, women's and ethnic studies, and political science.
Copies of The Third Reconstruction: America's Struggle for Racial Justice in the Twenty-First Century will be available for purchase during the event.
---
About The Robert J. Doherty Memorial Lecture Series
The Robert J. Doherty Memorial Lecture Series is dedicated to the life and work of an outstanding humanitarian and public servant.
Doherty was the cofounder and first president of the Justice Center of Rensselaer County, an organization dedicated to achieving equality and to promoting a welcoming and diverse community by addressing persistent and structural prejudice in political, economic, educational, and social systems.
The intent of the Lecture Series is to call attention to vital social issues and to offer solutions to these major problems. Distinguished speakers cover such important subjects as racial discrimination, white supremacy, police reform, mass incarceration, institutional and systemic racism, environmental justice, and voting rights.
You may also enjoy —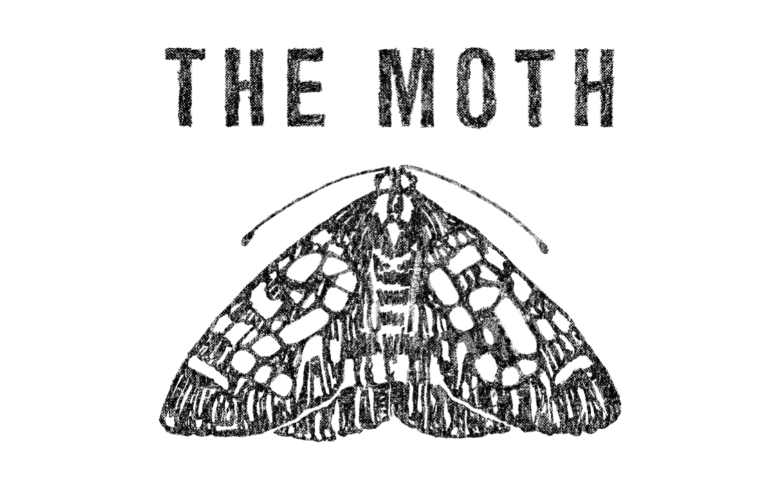 Friday, April 07, 2023 @ 8:00PM