The Troy Savings Bank Music Hall presents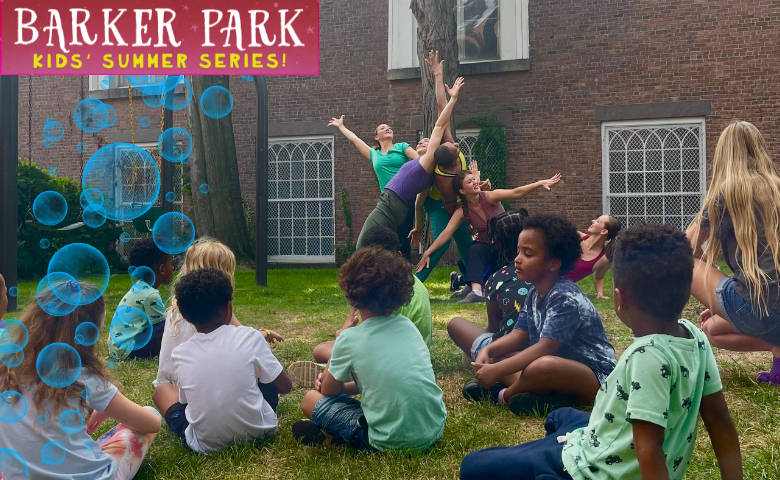 Ellen Sinopoli Dance Company
The Troy Savings Bank Music Hall is thrilled to announce the return of free outdoor concert series; Barker Park Kid's series! Barker Park shows are at 11am on Thursdays during July and August. Barker Park is located at the corner of 3rd and State Streets.
Instruments for the children provided by:

---
ELLEN SINOPOLI DANCE COMPANY (ESDC) is a 32 year old not-for-profit arts organization located in NYS's Capital Region. Celebrating its 30th season as resident company of The Egg, ESDC's commitment to CREATE, COLLABORATE, EDUCATE and PARTNER remains in the forefront as it shares its work with diverse audiences through concerts, showcases, residencies, workshops, educational and community outreach. Artistic Director Ellen Sinopoli has created over 100 dances since forming the company and ESDC's collaborations and artistic projects serve as a conduit to bring together talented artists (both regional and national) from varied genres that include visual artists, sculptors, architects, composers and musicians, poets and storytellers, videographers, photographers and physicists. Past commissions include new work for Albany Symphony Orchestra/Dogs of Desire, The Egg, Olana Partnership, Saratoga County Arts Council, Schenectady Symphony Orchestra, Schenectady Museum and St Cecelia Orchestra.