The Troy Savings Bank Music Hall presents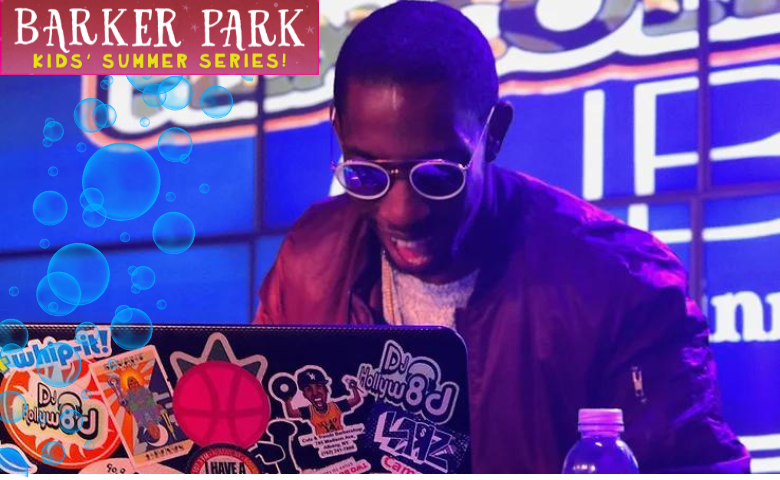 The Troy Savings Bank Music Hall is thrilled to announce the return of free outdoor concert series; Barker Park Kid's series! Barker Park shows are at 11am on Thursdays during July and August. Barker Park is located at the corner of 3rd and State Streets.
Instruments for the children provided by:

---
Originally from Brooklyn, DJ HollyW8D energizes crowds throughout the Upstate New York Capital Region. He has always gravitated to music throughout his life and hopes to bring versatility in his music mixing wherever he goes. Drawing inspiration from many including his mother, Sean P. Diddy Combs and DJ Puffy, HollyW8D aims to inspire others with his daily grind and optimistic energy. He has been featured in The Alt Weekly and has played music at venues such as Rivers Casino, Troy Kitchen, and Jupiter Hall. DJ HollyW8D is an influencer who curates shows for independent artists and hosts a radio segment on WCDB 90.9 FM to highlight the arts, especially music. He believes music brings energy, joy, nostalgia and good vibes. HollyW8D quickly learned that with being a DJ It`s more than music; it is a platform to move not only bodies but also the human spirit, to change the mood of an entire room, to share light with other artists and space with people who share a passion for music. For DJ HollyW8D It`s more than music. It`s about giving a impactful experience.