The Troy Savings Bank Music Hall presents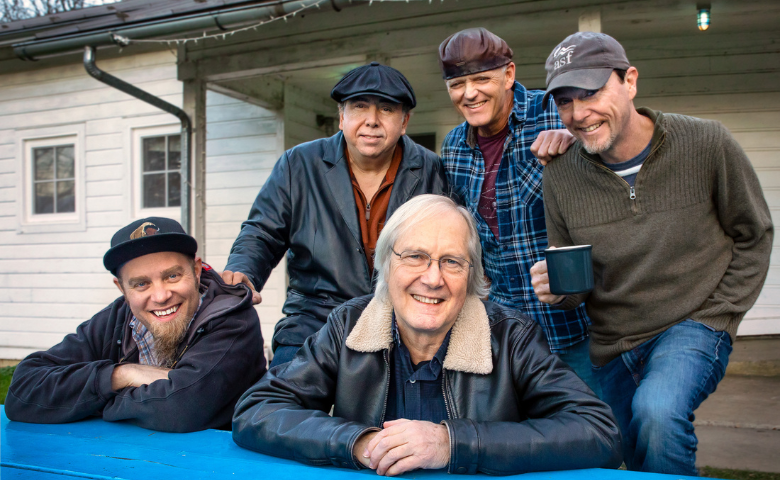 The Weight Band Feat: Members of The Band & Levon Helm Band
celebrating their 10 year anniversary, Songs of THE BAND "and their current album "Shines like Gold"
Performing original songs as well as classics of The Band, The Weight Band is led by Jim Weider, a 15-year former member of The Band and the Levon Helm Band. The Weight Band originated in 2013 inside the famed Woodstock barn of Levon Helm. Weider was inspired by Helm to carry on the musical legacy of the Rock and Roll Hall of Fame group.
Celebrating 10 year anniversary of The Weight Band Feat: Music of THE BAND, their latest album "Shines Like Gold" and a special acoustic set!
Jim Weider (guitar, mandolin & vocals) is a former member of the legendary group, The Band. From 1985 to 2000, Jim replaced Robbie Robertson as their lead guitarist, writing songs and performing on their three studio albums, Jericho, High on the Hog and Jubilation. He toured internationally with original Band members Levon Helm, Garth Hudson and Rick Danko for fifteen years and was featured with them on numerous albums, films, videos and television appearances. Jim is also a current member of Levon Helm's Midnight Ramble Band and his group ProJECT Percolator.
Michael Bram (drums & vocals) is soulful singer and multi-instrumentalist. Michael "Leroy" Bram most recently toured with Jason Mraz for seven years, and before that was a staple in the New York music scene. Career highlights include working with Willie Nelson, and recording tracks with Bob Margolin of The Last Waltz fame. Michael's connection to The Band comes by way of the extended community who played at Levon Helm Studios in Woodstock, NY where for many years he drummed in the Chris O'Leary Band, an offshoot of players from Levon's band, The Barnburners.
Brian Mitchell (keyboards & vocals) is a current member of Levon Helm's Midnight Ramble Band and is well-known within the circles of the music industry and beyond for his solo career and his high-profile collaborations. He has recorded and performed with some of music's most respected artists, Levon Helm, Bob Dylan, Al Green, B.B. King, and countless others.
Matt Zeiner (keyboard & vocals) began his career with Hartford's Street Temperature band, then hit the road with Matt "Guitar" Murphy of Blues Brothers fame. During this time, he met David "Lefty" Foster and began working on and off with what was then the Shaboo Allstars – a regional super group with a rotating cast. Matt then toured extensively with Dickey Betts, a founding member of the Allman Brothers Band. Over the years, he's performed with, produced and/or written for Jeff Pevar, Melvin Sparks, Zach Deputy, Ryan Montbleau, Jaimoe (Allman Brothers), and many others.
Albert Rogers plays bass and shares vocal duties as a member of The Weight Band. He's shared the stage with Levon Helm and Garth Hudson in The Jim Weider Band, and has also performed with Sid McGinnis, Hubert Sumlin, Jimmy Vivino, Albert Lee among many others.