Albany Pro Musica presents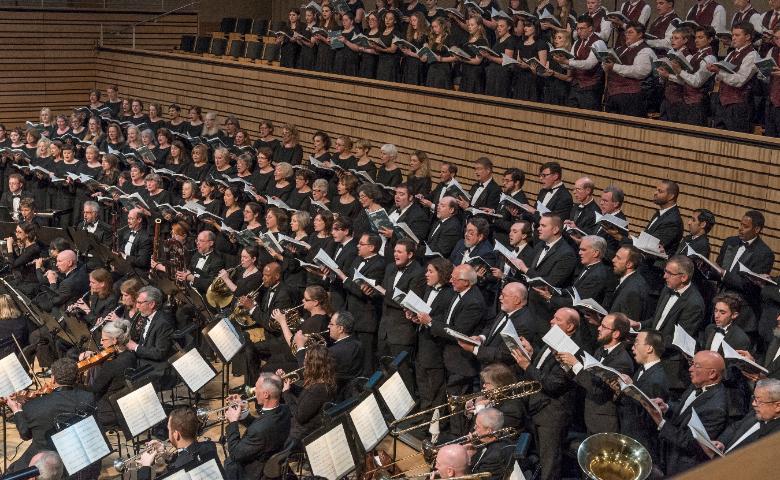 Postponed - Velvet and Brass
The soothing music of John Rutter, featuring Rutter's exhilarating Gloria for brass and voices
All of us at Albany Pro Musica are concerned about the health and well-being of people in our community and around the world as we face the unprecedented challenges of the coronavirus/COVID-19 outbreak. Unfortunately, state and federally mandated closures, as well as restrictions on large gatherings and travel, mean that we must cancel our gala and the remaining two concerts of our season, and reschedule the Pro Musica International Choral Festival – changes with huge ramifications for our organization. [Click here for a complete, updated schedule.]
You can help Albany Pro Musica weather this storm by making a tax-deductible donation online. If you have already purchased concert tickets, we encourage you to donate them back to APM instead of requesting a refund, then join us for our 40th anniversary season starting in August.
Your support is critical during this difficult time, and we appreciate your flexibility and understanding as we all adapt to these new challenges.
"For the infectiousness of his melodic invention and consummate craftsmanship, Rutter has few peers" - London Evening Standard
One of the most celebrated and prolific composers of our time, Rutter's music is soothing, like velvet. A delight! But the British composer shows a fiery side in his iconic Gloria. Your will be transported to a peaceful place, thought Rutter's reflections on nature, God and love, followed by a thrilling, sonic explosion of voices and brass!