Troy Chromatic Concerts presents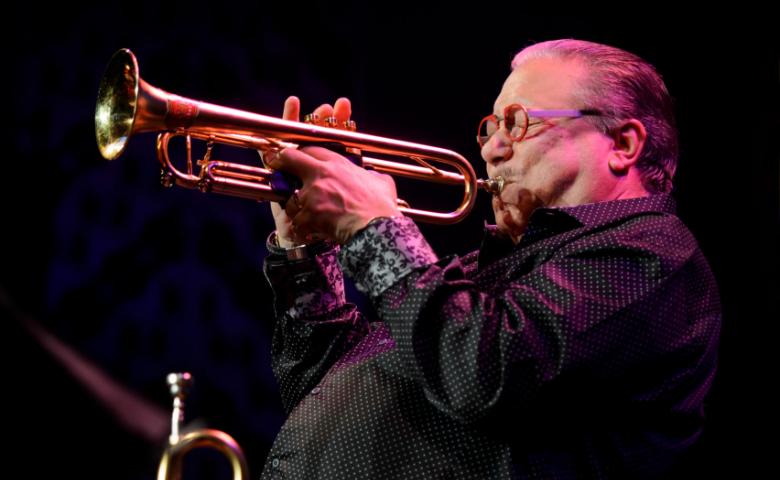 Orpheus Chamber Orchestra with Arturo Sandoval, trumpet
Tickets on sale now!
Please visit our Health & Safety Guide for more information regarding Masks & Vaccination requirements.
In 1972, a group of young artists made history by creating an orchestra without a conductor in which musicians led themselves democratically. Since then, the Grammy Award-winning Orpheus Chamber Orchestra has recorded over 70 albums on all major classical labels, toured to 46 countries across four continents, and collaborated with hundreds of world-class soloists.
Orpheus' 34 member musicians work together as a collective and rotate leadership roles for all works performed, giving flight to unconventional interpretations. The orchestra presents annual series in New York City at Carnegie Hall and regularly tours to major national and international venues. Orpheus shares its collaborative model through education and community engagement initiatives that promote equity and access to the arts for listeners of all ages.
Arturo Sandoval, trumpet - "Born into poverty in Cuba and held back by his government, he risked everything to share his gifts with the world. In the decades since, this astonishing trumpeter, pianist and composer has inspired audiences in every corner of the world and awakened a new generation of great performers. He remains one of the best ever to play." – Barack Obama
Program:
GERSHWIN: Cuban Overture
SANDOVAL: Concerto for Trumpet No. 2
LECUONA: Andalucia Suite
arr. SANDOVAL: Selections of songs arranged for Trumpet and Chamber
Orchestra
To Diz with Love
A Time for You
Everyday I think of you
Aldo LOPEZ-GALIVÁN: New Work for Trumpet and Chamber Orchestra (Orpheus Commission)