The Troy Savings Bank Music Hall presents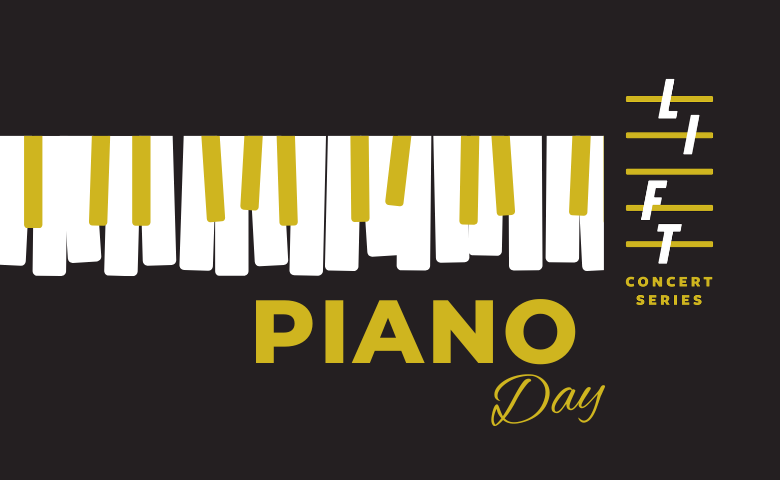 Lift Series: World Piano Day
The Lift Concert Series presents performances of new, independent music featuring regional performers, curated by Organ Colossal: Sam Torres and Sophia Subbayya Vastek. The audience is invited to be seated on stage, with the musicians, creating an intimate concert experience. Concerts are designed to last about an hour and, after the performance, concert-goers are encouraged to enjoy the rest of the evening at one of Troy's many restaurants or breweries.
---
Join us at the Lift Series for World Piano Day 2023, an event observed around the world which brings together pianists and piano-lovers in celebration of this incredible instrument. Taking place on the 88th day of the year because of the number of keys, the event will feature local and regional pianists of different musical genres including: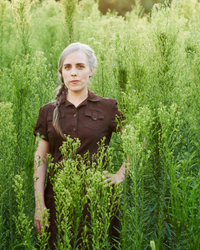 Emily Pinkerton
Songwriter/ethnomusicologist Emily Pinkerton combines folk, popular and classical traditions in her original work. She is a founding member of The Early Mays, a band that has topped the National Folk-DJ charts and was recently featured on NPR's Mountain Stage. The Mays released "Prettiest Blue" this summer, a project called "restoratively vintage" with "a warmth that is often missed in raucous contemporary releases" (For Folk's Sake). This year Emily is setting down her banjo and guitar to explore that same kind of vintage energy and warmth in a set of new songs for piano.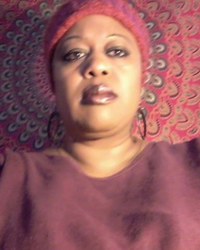 Carol Daggs
Carol is a dual pianist and vocalist, composer and arranger whose Artist name is Jazzage: the artful application of musical Jazz sounds to the auditory apparatus and soul via vocal and instrumental flow! Carol received the Master of Music degree from the University of Massachusetts Amherst and has enjoyed workshop and/or performance opportunities during Jazz in July with Dr. Billy Taylor, Geri Allen and John Blake. As an Associate Artist-in-Residence at Atlantic Center for the Arts, Carol enjoyed a September 2006 month-long residency with Sam Rivers at Atlantic Center for the Arts in New Smyrna Beach, Florida. Carol has also studied and performed with Regina Carter and Donald 'Big Chief' Harrison. In addition to being a member of ASCAP, Jazzage has performed her own original song arrangements at Harlem's famed Apollo Theater, as well as locally and regionally at Troy Savings Bank Music Hall, The Wadsworth Atheneum, Hartford Public Library, Saratoga's Spa Little Theater, Caffe Lena and Skidmore College. Please visit and follow Carol online at:
https://www.instagram.com/saratogasoulbook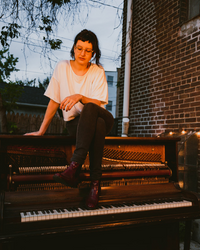 Sophia Subbayya Vastek
Pianist/composer Sophia Subbayya Vastek moves quietly between musical worlds, seeking out spaciousness in all aspects of her musical life. She has been described as performing with "passion and profound tenderness" (Second Inversion) and "serene strokes and lyrical beauty" (Brooklyn Rail). In all that she does, she aims to create music and spaces for music that are grounded in care. Her newest record, 'In Our Softening', features her own compositions and was released in October, 2022. It has been described "as a tender and revelatory balm..." (Editor's Pick's: 2022, I Care If You Listen), "heaven on earth" (Sun 13), and "one of the very best things I've heard all year" (Steve Smith, Night After Night).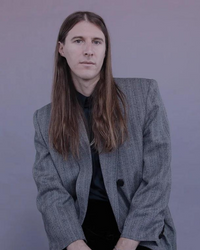 Spencer Zahn
The music of multi-instrumentalist Spencer Zahn is marked by openness: spacious sonic landscapes, rich with contributions from his creative community. Zahn's newest album, Sunday Painter, is a refined step forward for the New York City-based musician — a lush collection of instrumental songs that undulate along waves of jazz, ambient pop, Americana, and neo-classical — pulling from Zahn's established musical background and collaborative ethos.
---
The Lift Series is generously underwritten in part by Julia Alsarraf & Nina Nichols
You may also enjoy —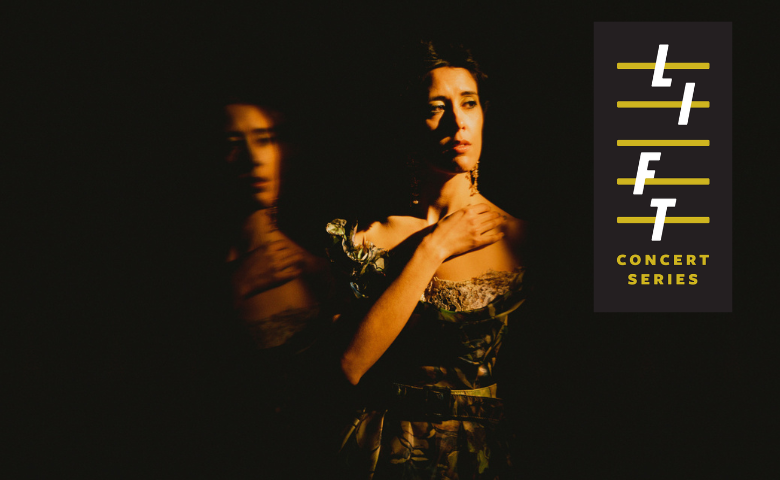 Wednesday, April 26, 2023 @ 6:00PM