Albany Pro Musica presents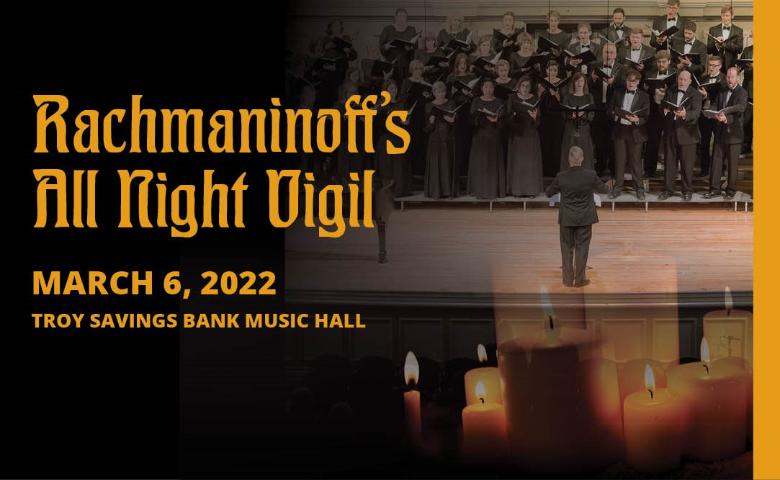 Albany Pro Musica presents 'Rachmaninoff's All Night Vigil'
A prayer for peace
Please visit our Health & Safety Guide for more information regarding Masks & Vaccination requirements.
Please read Albany Pro Musica's statement of solidarity for the people of Ukraine.
---
Albany Pro Musica will present Sergei Rachmaninoff's magnificent "All Night Vigil," often referred to as "Vespers." This monumental work, which features texts taken from the Russian Orthodox all-night vigil ceremony, is one of the most celebrated choral works of all time and is beloved for its mystical beauty and profound spirituality. This performance will feature celebrated guest artists Elizabeth Eschen, mezzo-soprano, and David Vanderwal, tenor. The first half of the concert will feature favorites from the rich Russian repertoire for solo violin, including works by Rachmaninov, Tchaikovsky, Prokofiev, Glazunov, and Rimsky-Korsakov, performed by renowned violinist Elizabeth Pitcairn. Pitcairn performs with one of the world's most legendary instruments, the "Red Mendelssohn" Stradivarius violin.
Support for this program comes from Wayne A. Senitta, Jr. and Daniel Washington, and The University at Albany Foundation.
You may also enjoy —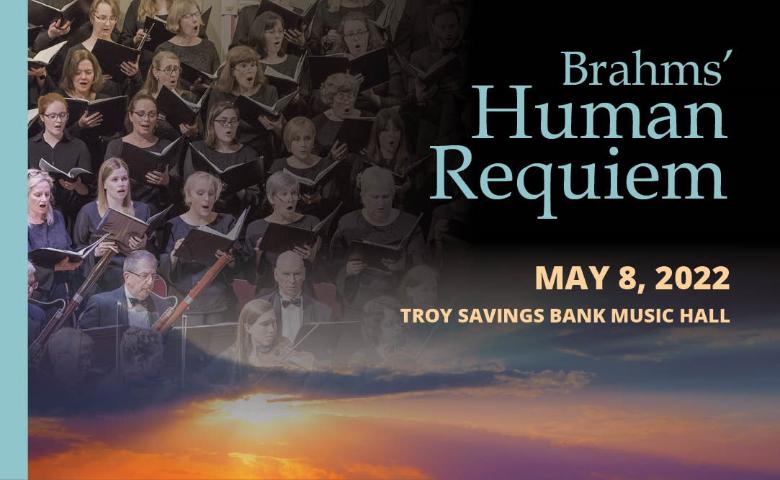 Sunday, May 08, 2022 @ 3:00PM